Police Community Support
To report an emergency call: 999
To report a non-emergency call:101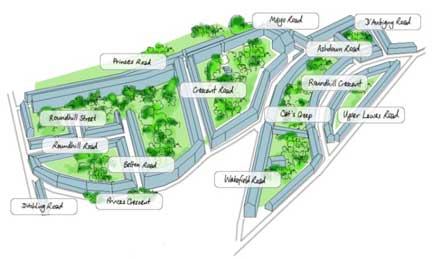 CRIME and ANTI-SOCIAL BEHAVIOUR is more of a problem now than it was a year ago, survey results suggest. Read more on this.
Click here for info on the University Police Liaison Officer
Cuts to Police Community Support Officers
Following severe cuts to local policing including the loss of the Police Community Support Officer dedicated to our area, Sandy Thomas from The Round Hill Society wrote to Katy Bourne's office. Click HERE to read
Sandy Thomas's expression of Round Hill's concerns on the severity of cuts to front-line neighbourhood policing (e.g. PCSOs' jobs) in the context of the overall policing budget and delays experienced by several Round Hill resident in getting through to Sussex Police on their non-emergency 101 line.
Bidding for Funding for Neighbourhood Watch
Possible bid for money from The Community Safety Fund For this, we would need to offer a project to reduce crime &/or improve community safety in Round Hill. This might be something akin to a Neighbourhood Watch. The advantage of Neighbourhood Watch is that groups around the UK have applied themselves to finding solutions for many concerns which we share in Round Hill. Also, it offers a structure which the police is used to working with. See the following links to research concerns and solutions currently publicised by UK Neighbourhood Watch groups: