Round Hill history research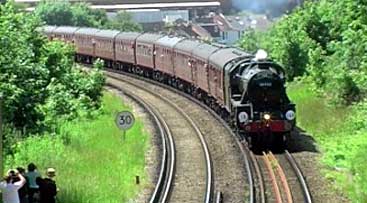 Why not research the history of your own street or one of the shorter streets in Round Hill - for example D'Aubigny Road in 1891
Click on any one of the ten sources of info (below) to explore links:
1. Old maps e.g. 1873 or 1892
2. Existing materials e.g. published books & websites
3. Old street directories
4. Streets listed on www.mybrightonandhove.org.uk
5. Census data e.g. from 1871 or 1891
6. The Keep - our local history centre's records
7. Wills and probate e.g. 1858-1996
8. Historic England's records of listed buildings
9. Our Council's own list of our city's heritage assets
10. Websites & Meetings of conservation societies
11. Collections of photos or films e.g. The James Gray

Does Round Hill have a local history group?
Getting involved
1. Browse old maps e.g. 1873 and 1892
OS Six Inch Sussex LXVI Map surveyed 1873-75 (published 1880)
The 1873-75 map will appear in small view. To enlarge, repeat these steps more than a few times:
Click and drag the relevant area (i.e. Round Hill) to the centre of the screen
Enlarge by clicking on the "+" icon near the top left of the screen.
Side by side maps: "OS 1892" and "Now"
Ashdown Road | Belton Road | Crescent Road | D'Aubigny Road | Ditchling Road | Princes Crescent | Princes Road | Richmond Road | Roundhill Crescent | Roundhill Road | Roundhill Street | Upper Lewes Road | Wakefield Road |
Maps of Brighton from Brighton Museum
2. Read existing materials on Round Hill
Local history Books

City Books in Western Road (in the Brunswick area of Brighton and Hove) probably carries a better range of local history materials than any other bookshop in our city. These are displayed in the shop's basement. Alternatively, many titles can be borrowed from the local library.

Rose Hill to Roundhill: a Brighton Community £9.99 ISBN 1-90 1454-08-8, published by Brighton Books and written mainly by Round Hilll residents, is available online from Brighton Town Press Books.

The Encyclopaedia of Brighton by Timothy Carder ISBN 086 147 3159 [East Sussex County Libraries] is an excellent reference book (with a number of entries on Round Hill).
QueenSpark Books and Brighton Town Press specialise in publishing books about Brighton and Hove, mostly written by local residents.
The Town Beehive - A Young Girl's Lot Brighton 1910-1934 is written by Daisy Noakes who grew up in Princes Road opposite the windmill to the north of Belton Road.
More on Daisy Noakes can be viewed at www.mybrightonandhove.org.uk/category/daisy_noakes.
For the history of our green railway corridors, where they went and railway works in Brighton

The Kemp Town Branch Line by Peter A. Harding ISBN 0 9523458 4 6 [available from City Books, Western Road Brighton & Hove]

Life at Brighton Loco. Works 1928-1936 Locomotion Papers No. 54 by A. C. Perryman [The Oakwood Press, Tandridge Lane, Lingfield, Surrey]

Pullman Craftsmen - Life at Preston Park Works 1947-1963 ISBN 0 904733 50 5 [QueenSpark Book 27]
Websites featuring Round Hill and local residents:
Living in Brighton during the 1980s - this history site, created in 2005 by Pam Blackman (a former Princes Road resident) includes profiles of two well known Round Hill residents: one is a long-term resident in Princes Road and another is still very active within The Round Hill Society which he was instrumental in creating over 17 years ago.
Brighton Past Facebook Group
Kemp Town Railway Line Facebook Group
The history of Round Hill, as told by us 30+ articles in history section.
Within this section is the article The Road to Round Hill by Andrew Partington, which traces the plans to make Round Hill a built area dating back to 1826 with the involvement of Thomas Read Kemp who also laid down the early plans for Kemp Town.
Rose Hill Park (i.e. old Round Hill): Rose Hill Villa built in the 1840s.
Map of Roundhill Park Estate c. 1853
Advertisement in Bankers Circular, Saturday 24th June 1854 (see top right of newspaper page) selling the picturesque portion of the valuable Roundhill Park Estate situated on the Ditchling Road and admirably adapted for villa residences commanding splendid views of the sea, the town, the race course, the downs and surrounding countryside.
3. Search old street directories
Post Office & Other Directories for Sussex University of Leicester.
The Post Office Directory of Sussex 1878 shows:
Hill House belonging to John Cheal (now known as the flint house at 50 Princes Road extending southwards into The Copse) as both unnumbered and the only house in Princes Road. However, Nos 55 and 57 date from 1867. The Street Directory for 1883 shows 18 households with other houses building in Princes Road. Number 36, which could be regarded as an outbuilding of Princes Villa is occupied by Mr James Stapleton. Hill Cottage had been re-numbered as number 48 and was now owned by Anne Cheal (I assume the widow of John Cheal), although it was number 1 in The Street Directory for 1880.
Thank you to RHS committee member, Miriam, for publicising the MyHouseMyStreet website, which makes it easy for those with the Internet to research Round Hill's history by searching old street directories of Brighton & Hove. Below is an example:
Click on "the year" to go to the street directory for Princes Road.
Then click on the directory once or twice to enlarge.
1880— 1881— 1883— 1884— 1885— 1886
1887— 1888— 1891— 1893— 1895— 1896
1897— 1901— 1903— 1904— 1906— 1908
1909— 1910— 1913— 1914— 1915— 1916
1918— 1919A— 1919B— 1921A— 1921B
1925— 1926A— 1926B— 1927— 1928
3. Check dates of street re-numbering
You can look up your street using the alphabetical index on The streets of Brighton and Hove website. You will discover, for example, that Richmond Road was re-numbered on 20th April 1881, as was D'Aubigny Road.
Do not assume that houses were not built on the basis of street numbers. They might have been listed in street directories under a different house number than they were given when renumbering took place.
4. Search streets listed on www.mybrightonandhove.org.uk
My Brighton and Hove - community web site dealing with the living history of Brighton and Hove. Many of the articles on this site relate to Brighton streets and several of these are in & around Round Hill:-

Baker Street
Bear Road
Belton Road
Ditchling Rise
Ditchling Road
Elm Grove
Florence Road
Hollingbury Road
Holllingbury Industrial Estate
Islingword Road
Lewes Crescent
Lewes Road
London Road
Marshall's Row
Park Crescent
Preston Circus
Preston Drove
Preston Park Avenue
Preston Road
Richmond Road
Roundhill Crescent
Roundhill Street
Shaftesbury Road
Southdown Avenue
Southover Street
Springfield Road
Upper Lewes Road
Vere Road
Viaduct Road
Wakefield Road
5. Search Free Cen census data
You will know some previous residents' names after looking at old street directories. E.G. James Towner lived at 1 D'Aubigny Rd in 1891.
Practise using the Census data site e.g. study of D'Aubigny Road
At http://www.freecen.org.uk complete these fields ONLY:

Year: 1891
Surname: Towner
First name: James
Sex: Male
Census Place: Brighton - SSX (1851/1871/1891)

Click the FIND button
Click the SHOW HOUSEHOLD TAB
Continue viewing data for more households in the same street (or one nearby) by clicking the NEXT HOUSEHOLD or PREVIOUS HOUSEHOLD tabs
You will gather data on everybody living in D'Aubigny Road in 1891, including servants.
When all NEXT HOUSEHOLDS are exhausted, you will find that you are then viewing Ashdown Road. But if you start by clicking PREVIOUS HOUSEHOLD, you will be viewing data from Wakefield Road.
You can vary the above study by changing the YEAR of the census to 1871.
You will then find that in 1871, James Towner was aged 41, a builder, living at 14 Lewes Road.

In your original 1891 study, he is 61 and living at 1 D'Aubigny Road, still with his wife Jane Towner (of the same age).

James' and Jane's decision to move to D'Aubigny Road in 1881 may have been motivated by the work James was already doing in that street as a builder. He was involved in the construction of several homes there between 1878 and 1895.
6. Search The Keep's historical records
Ashdown Road | Belton Road | Crescent Road | D'Aubigny Road | Ditchling Road | Princes Crescent | Princes Road | Richmond Road | Roundhill Crescent | Roundhill Road | Roundhill Street | Upper Lewes Road | Wakefield Road |
The Keep is a world-class centre for archives that opens up access to all the collections of the East Sussex Record Office (ESRO), the Royal Pavilion & Museums Local History Collections and the internationally significant University of Sussex Special Collections. It is also a centre of excellence for conservation and preservation and represents the new generation of archive buildings in the UK. See info on Getting there and Location and Opening
By searching The Keep's historical records you can find when most of houses in D'Aubigny Road were built and the names of the builder(s).
An 1864 street directory returns a record that there were no houses in D'Aubigny Road then. An 1871 street directory mentions a lodging house in D'Aubigny Road - Viaduct house, run by J. Fuller - though this could possibly be accommodation for railway construction workers. Viaduct house gets no further mention in subsequent street directories. Note that The Kemp Town branchline was opened in 1869 and Lewes Road Station added to the route in 1873. Possibly there was a temporary need to accommodate those working on this ambitious project.
Clicking on The Keep's historical records of D'Aubigny Road will show who built the first houses there i.e. the homes mainly as we see them still today:
Who built the houses now in D'Aubigny Road?
4 D'Aubigny Rd (still No 4 and the SE end house) 24 Jul 1878 was built for George Wymark, though a covenant of that year mentions Thomas Phillips. I notice that the neighbouring house 6 D'Aubigny Rd was built by Phillips and Denman. Denman also worked together with Towner:
17 D'Aubigny Rd (NW end) 12 Nov 1978 Towner / Denman
1 D'Aubigny Rd (SW end) 11 Dec 1878 Towner / Denman
1A D'Aubigny Rd (now merged with 1) 11 Dec 1878 Towner / Denman
3 D'Aubigny Rd (towards SW end) 26 Mar 1879 Towner
D'Aubigny Rd (now No. 6 towards SE end ) 28 Oct 1879 Phillips / Denham

Note: houses re-numbering on 20 April 1881
Additions to 1 D'Aubigny Rd 21 Sep 1883: e.g. porch to south
8, 10 & 12 D'Aubigny Rd 7 Jun 1894 3 houses Sattin&Evershed / Bullock
14 D'Aubigny Rd station master's house 16 May 1895 / London Brighton & South Coast Railway / Coo.
Search My Brighton and Hove - for articles on Brighton streets:
Belton Road | Ditchling Road | Richmond Road | Roundhill Crescent | Upper Lewes Road | Wakefield Road
7. Search wills & probate 1858-1996
Search old wills: for example, if you know that James Stapleton, the occupant at Princes Villa, 2 Crescent Road Brighton, died in 1892
Enter surname STAPLETON and year of death 1892 and click SEARCH
Use the magnifying glass to find the right STAPLETON
The summary info can be viewed free, though the detailed info requires payment.
8. Search for listed buildings on historicengland.org.uk
Enter a particular street such as "Roundhill Crescent' and view
search results.
9 Search Brighton and Hove City Council's List of Heritage Assets A-Y
Go to www.brighton-hove.gov.uk/content/planning/heritage/local-list-heritage-assets and click on a letter A-Y, which may be the initial letter of a building, place or street. Note that this is not the same as the National List i.e. the records of listed buildings for which Historic England is responsible.
10 Websites & meetings of conservation societies
The Kemp Town Society - Kemp Town is the estate conceived and built by the visionary Thomas Kemp from 1823 until 1850.
The Brighton Society aims to conserve and improve the amenities of Brighton & Hove. Members encourage the preservation of architecturally and historically interesting buildings, and value the individual character of local neighbourhoods with their particular look and feel.
Regency Square Area Society- read about Central Brighton's squares.

The Regency Society- involves itself in Brighton and Hove's controversial planning proposals.
The Stanmer Preservation Society was founded in 1971 and is a charity committed to improving, protecting and preserving the village of Stanmer and its environment for the benefit of the public.
11 Search collections of photos and film
Does Round Hill have a local History Group?
We used to have one, but the Round Hill Local History Group was disbanded after their success in producing the book Rose Hill to Roundhill: a Brighton Community £9.99 ISBN 1-90 1454-08-8.
More recently, The Triangle Community Group, representing the residents to the SE of Round Hill, has had a history group, convened by Marie-Lou Banfield, which used to meet on the 1st Tuesday in each month at The Bugle Pub. Although they welcomed the participation of Round Hill residents, this group seems to have been temporarily disbanded. See the Triangle Community Group's Facebook Page for an update on groups which now meet.
The Triangle Community Group represents the area bounded by Upper Lewes Road, Lewes Road and the north The Level (Union Road).

Some of the streets in this neighbouring suburb, once containing a large number of railway workers, take their names from Scottish towns. The small terraced houses generally have smaller gardens than houses in Round Hill and are on flat terrain. Although our neighbourhoods are different in character, several strands of our local histories are closely connected &/or form interesting comparisons.
Meetings in the past have focused on research done in the Local History Library (records have now moved to The Keep) or the viewing of copies of old photographs of local streets when they were first built.
Residents from The Triangle Community Group have also been involved in

A People's History of The Level which involving the recollections of older residents on how The Level used to be.
The project culminated in a 'community oral history project' exhibition, which was displayed in one of the new buildings within The Level.
Another project, some ten years ago, which drew the attention of residents from both Round Hill and The Triangle Area has been the Letter in the Attic Project
Residents were asked to contribute any old bits of paper (letters, diaries, writings, postcards) relating to the local history of Brighton which deserve to be archived and hopefully shared.
One of the aims of the project, involving both My Brighton and Hove and Community Publishers QueenSpark, was to show the historical value of everyday writings, such as letters and diaries.
The main outcome, in harmony with the aims of the groups, has been to create an archive of personal unpublished papers collected from the residents of Brighton and Hove.
Getting involved
Factoring in the experience of previous groups
The experience of groups which have met in the past demonstrates the value of defining projects and purposes.
The Round Hill History Group, which disbanded in 2004, set themselves the purpose of producing a book and divided up the work.
The Triangle History Group recognised that it is natural to take a special interest in ones own street and also involved itself both in archiving things in local residents' possession and working towards the output of an exhibition.
Both groups recognised that the memories of human-beings are valuable sources of information. Interviewing of residents with long memories (older ones!) has formed part of both the book project and A People's History of The Level.
There is value in setting dates (e.g. the first Tuesday in each month) for regular meetings in terms of momentum, belonging, and continuity. However, alternatives are needed for neighbours who are enthusiastic, but cannot manage regular meetings.
Finding time
Given all Brighton has to offer, some neighbours are likely to attend many meetings already; others may need to give prior consideration to family responsibilities / job hours etc.
One of the solutions to this, could be to look to existing forums which residents "dip into" and "dip out of":
These allow both content creation and viewing what others have posted or shared.
Suggest a purpose and do it!
Purposes, such as researching the early history of the buildings in ones own street, have a good chance of meeting with a response from neighbours. There is nothing to prevent individual or team efforts from progressing.
Close neighbours are already likely to meet face-to-face. A stipulation that all the conversation (e.g. at a coffee morning) has to be about Local History would be artificial. However, any project which has generated enthusiasm should earn itself air-time.
Output forums
Output forums already exist, should residents wish to use them to share their individual or team research with a wider audience:
The Round Hill Reporter, our quarterly printed magazine, edited by Rob Stephenson.
The Round Hill Society's AGM (usually in the autumn at a public venue): presentation, slides, video, temporary exhibition.
Brighton Past Facebook Group
Kemp Town Railway Line Facebook Group
this web site