Welcome
Click here to scroll to Regular Listings & Upcoming Events
or enter your postcode on The FED's page: Things to do near you.
Useful information
What's coming up next in Round Hill?
Volunteers needed to marshal (30 mins). Please contact Kate.
Links to printed & online resources to explore Round Hill's history

Commercial development: re-auction sale
The property to rear of 28 Crescent Road was withdrawn from the rightmove auction on 7th Sept 2017 because there wasn't enough interest in it. The Guide Price then set was £650,000- £700,000. It will be re-auctioned by www.auctionhouse.co.uk at 14.30 on Thursday 19th October 2017 at Clarendon Villas Church, 21-23 Clarendon Villas, Hove BN3 3RE.
We need the help & ideas of neighbours to improve community safety in Round Hill. It may seem small mitigation for the loss of "Bonnie" (our dedicated Police Community Support Officer). However, the office of the Sussex Police & Crime Commissioner's Community Safety Fund does invite bids for awards of up to £5,000 from local organisations and projects which serve the purposes of reducing crime &/or improving community safety.
The Round Hill Society would be pleased to hear from residents who may be interested in pursuing a project within our neighbourhood with one of both of the above aims.
What are the Round Hill neighbourhoods needs in relation to both crime and community security?
Click here to review a list of needs and concerns which has emerged from posts on Round Hill's social media and in conversations with local residents.
Which kinds of projects have received the awards to date?
Click here for a list of organisations and projects in Sussex which have received money through the Community Safety Fund.
Brighton and Hove City Council
1. KEEP IN TOUCH WITH YOUR LOCAL COUNCIL

2. HOUSES OF MULTPLE OCCUPATION: our article on HMOs
What are the Council's rules on Houses of Multiple Occupation?
2017 Map of Houses of Multiple Occupation in Brighton & Hove
Brighton and Hove City Council updates the above every 6 months.
HMO BULLETIN April 2017 for latest information on Houses of Multiple Occupation.
3. WHEN DO I PUT OUT MY RECYCLABLES?
As from Tue 10th January 2017, recyclables are collected fortnightly on Tuesdays in Round Hill.
Click here for City Clean's service update e.g. the Tuesday date your next recycling collection! Visit the Facebook Page for Recycling & Refuse in Brighton & Hove.
4. ODOUR FROM WTS? Tel. 0800 80 70 60 The Environment Agency
Not Veolia, Not The Council: report pollution to the EA!
Three separate complaints on 1 day prompt a call-out from the EA, which gives Hollingdean Dep its licence to operate & sets conditions.
The design of the Hollingdean Waste Transfer Station building allows odour escapes to take place.
In a letter to affected residents outlining the results of their investigation, the government's Environment Agency disclosed: "The building was built without an Antranra airlock system, so there is no barrier between the waste and the open air when the doors are opened and this allows odour to escape. Veolia have also identified that odour has been escaping through the vents designed to let air into the building." The re-location of facilities for processing food waste is not a goal which could be achieved overnight without bringing the city's refuse collection services to a standstill.
Whenever a complaint is logged The Environment Agency will ask the caller to rate the strength of the odour on a scale of 1 to 6. However, their investigating officer already knows exactly why The Hollingdean Waste Transfer Station has been a nuisance to nearby residents ever since the facility cam into operation early in 2009.
A survey to measure how much dust is escaping into our homes and gardens is also long overdue, though it is as if Veolia's main client would prefer this not to be known.
Should we now be considering a group action?
We need Round Hill residents views on this and also to gauge the level of support for the alternative: i.e. an organised response to nuisances from Hollingdean Depot without necessarily involving solicitors.
Residents living in the vicinity of Hollingdean Waste Transfer Station have been canvassed at least twice by the Cardiff-based solicitors, Hugh James, who describe themselves as "one of the country's leading specialists in environmental law and group actions" acting on behalf of "communities across the UK both large and small affected by various forms of environmental pollution and nuisance".
Of current interest - not too far away!
Rampion Off-Shore Wind Farm viewed from Wakefield Road
See Documents Library for The Rampion Off-Shore Wind Farm Project for links to the the company's newsletters as well as representations from bodies such as The South Downs National Park Authority. The claim is that the wind farm could generate enough electricity to power 430,000 homes a year - almost two thirds of all the homes in East Sussex, West Sussex and Brighton & Hove, though the number of turbines has been cut from 195 to 116.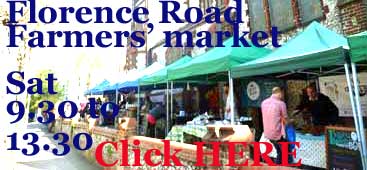 Regular listings & Upcoming Events
Walking
Active for Life Programme May to Sep 2017
including Healthwalks (PDF 3MB)
Swimming
Click on the picture below to find your nearest swimming pool
Online Pool & Class Timetable
for today at the
Prince Regent Pool Brighton.
Social Group Cycle rides

* Bike for Life* see also Facebook Page.
Neighbourhoods across Brighton and Hove
For daily updates on other neighbourhoods' news & campaigns
across the city, please go to CivicBrightonandHove.co.uk

1. Odour from WTS? Tel. 0800 80 70 60 The Environment Agency
2. The Open Market and The Level Upcoming Events
3. Visit London Road website | blog
4. The Duke of York's Picture House Preston Circus
5. Emporium, Brighton - what's on - 88 London Road
6. Brighton Open Air Theatre - what's on - Dyke Rd Park [map]
7. Free University Brighton - upcoming events
8. Brighton & Hove Arts Diary
9. Arts | Music | Theatre | Cinema
10. Folk Clubs Calendar | Lewes Saturday Folk Club
11. Sussex Concerts
12. Sunday Chamber Concerts 5pm-6pm by Brighton Philharmonic Orchestra
13. East Sussex CC: Music, Art & Cultural Events
14. The Brighton Society - talks, lectures & exhibitions.
15. Regency Society 2016 lectures and events
16. Hove Civic Society - lectures & events.
17. Sussex Industrial Archeology Society own meetings & similar
18. English Speaking Union lectures at The Hove Club, Fourth Av.
19. Walks - unguided, guided, longer and shorter
20. Active for Life Programme Summer 2017 including Healthwalks
21. walk & bus circuits from Round Hill
22. Friends of Hollingbury Woods
23. Brighton & Lewes Downs Biosphere - Events Calendar
24. Digital map of Brighton & Lewes Downs Biosphere
25. Prince Regent Online Pool & Class Timetable
Free swimming for children aged 16 and under
26. See also The Argus - events page
27. The People's Republic of Brighton and Hove: Facebook page
28. Brighton & Hove Food Partnership
29. Brighton Food Assembly collect Saturdays 2-4pm Open Market
30. List of twenty-five lunch clubs in Brighton and Hove
Wednesday 20th September 2017 12.30-13.15
at St Nicholas's Church Dyke Road, Brighton, East Sussex BN1 3LJ map - Lazy Late Summer: British and European songs - Michele Roszak & Lynda Spinney
Thursday 21st September 2017 at 1pm - Lunchtime Recitals at All Saints Church Hove - Julia Wallin (piano)
Map: corner of The Drive (south end) and Eaton Road, Hove BN3 3PD
Friday 22nd September 2017 12.30 - 1.15 pm - Unitarian Church New Road, Brighton, BN1 1UF - Rebecca Clarke's extraordinary Sonata for viola and piano, performed by members of the Brighton Chamber Ensemble: Ros Hanson-Laurent and Steve Carroll-Turner.
Friday 22nd September 2017 7.30 pm - St Luke's Church, Queens Park Road BN2 0GG - Tchaikovsky Piano Trio (violin, cello and piano)
Saturday 23rd September 2017 Lewes Saturday Folk Club meets every Saturday at 8pm Elephant & Castle, White Hill, Lewes BN7 2DJ MIKE NICHOLSON £6
Singer of old & new songs with a glorious voice (99% cocoa solids) and occasional guitar.
Tuesday 26th September 2017 1.10 - 1.55 pm Chapel Royal, North St, Brighton - Linda Kelsall-Barnett (guitar)
Friday 29th September, 2pm to 5pm at Richmond House
Sunday 1 October 2017, 10:30 – 17:00 - Litlington to Beachy Head via Seven Sisters. Meet Old Steine, Brighton BN1, UK. Take The Big Lemon bus into the countryside, walk at a leisurely pace for about 3 hours taking in the scenery and finish for lunch at a nice old country pub. All buses leave Old Steine (South) Stop S, Brighton. £8 book in advance.
Sunday 1st October 2017 3pm - 5 pm Street Play in Mayo Road. This will be our 17th Street Play. Please help the sun to shine by coming along (both adults and children). Good atmosphere in which to make new friends.
As usual we need volunteers to marshall so do volunteer if you can [contact the organiser RHS Committee Member Kate Rice] - just 30mins really helps! Home baked goods would also be appreciated for the refreshment stand.
Wednesday 4th October 2017, 8pm Round Hill Book Club at Martha Gunn Public House 100 Upper Lewes Road. The book for this meeting is Starlings by Erinna Mettler, a novel set in Brighton, each chapter telling the story of one of its varied inhabitants. The author will be present at the meeting. All Round Hill readers welcome.
Saturday 7th October 2017, 10am-1pm - Friends of Hollingbury and Burstead Woods -
Prune and weed HRW Hedge. Burstead Wood path and litter clearance. Butterfly Glade clearance. Pioneer House perimeter tree aftercare and Wild Daffodil planting
Easy access trail. Click here to learn about Hollingbury Hillfort. FHBW's Facebook Page.
Artists Open Houses, Open Market Art Trail, The Level, & Brighton Open Air Theatre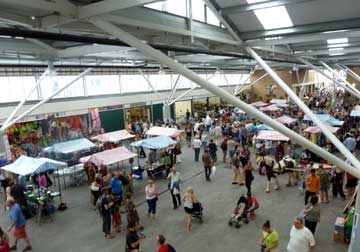 Click on the picture above for an illustrated list of all the stalls in Brighton's Open Market.
Education (for adults)

The Brighton Free University


The Friends' Centre

Adult Education. Download their PDF brochure on Courses & Workshops for 2016-2017
Cornerstone Community Centre - Adult Education
Church Road, Hove, East Sussex BN3 2FL
includes Poetry for Pleasure on Mondays
Environment
1. Odour from WTS? Tel. 0800 80 70 60 The Environment Agency
Nuisance continues from The Waste Transfer Station. Please phone if you smell unreasonable odour so that we can continue to highlight:

[A] the unsuitable location at Hollingdean Depot for processing food waste so near to residents homes and gardens

[B] the unsuitable building design of the Waste Transfer Station: i.e. not fit for purpose as it cannot prevent escapes of dust particles and odour.
The operating licence issued by The Environment Agency also covers unreasonable noise. Phone them about this and not The Council (Veolia's main client).
2. Landlords and Letting Agents - a need for accreditation
£20,000 / £14,000 fines unlicensed landlords of shared houses
Read our article on Houses of Multiple Occupation [HMOs]
See the The Debrief's campaign calling for the end of letting agent fees.
Music
Please see events listings for music currently on. Many music venues re-open in the spring.
Learn a musical instrument - since the time of the Prince Regent, Brighton has gained a reputation for music teaching and performance. The abundance of teachers in our city means that it is easy to find help in learning an instrument.
St Bartholomew's Concerts
Brighton Philharmonic Orchestra - Brighton Dome, Church Street Brighton, BN1 1UE - 2017 Concert Season. Brighton Dome Concert Hall.
News & Events at The Park Crescent Pub, 39 Park Crescent Terrace, BN2 3HE.
Recreation

Walking in the sussex countryside
Active for Life Programme May to Sep 2017
including Healthwalks (PDF 3MB)
Click on picture below for circular bus ride / walk from Round Hill:
Click on picture below for index of local walks/walking groups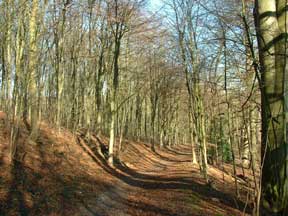 Why not get together with neighbours for a weekend walk - you may like to try the two bus-aided circular walks below:
Voting patterns in Round Hill
Local and National and European Election Results