Welcome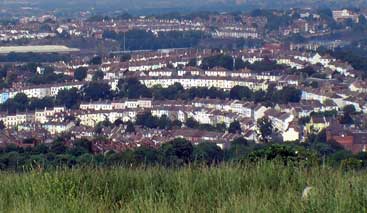 Welcome to the website of The Round Hill Society, Brighton UK. For navigation, use the site's own search facility (look left!) and:
Site Directory to all articles listed by section
Our Visitor Stats show which have had the most and least hits.
CURRENT Local Links or LONG AGO Local History Research pages
Home (this page) publicises EVENTS
SCROLL TO SECTIONS OF THIS PAGE:
30th June: Next Street Play and Cake Sale
Kids street play / playing out sessions all on Mayo Road 3-5pm
June - Nov Street Play Dates 2019
Reports on Sunday 2nd June - First Street Play of 2019
[Picture by Kate Rice]
Thanks so much to the very friendly & generous people who visited the plant stall. Really, the quality of donations was exceptional. We raised circa £115 to fund further community events.
[Picture by Kate Rice]
Thanks to all who came and supported our street play/plant sale & swap/Bike for Life event today. It was great to see so many new and familiar faces! The cake stall made £45 and adult bike services £15 which will go towards supporting similar community events. Monies from the plant stall are still being counted. A big thank you to all who provided plants, cakes and time (marshalling the barriers!) - especially to Jane & Eva for organising the plant sale & swap.
Round Hill Reporter--
Latest Edition--------------Issue 75--------------March 2019
Seasonal Singing, The Land of the Brighton Line, Hidden Shoes and a Witch-Free zone?, Beal VC Blue Plaque Vandalised, Ill-contained Refuse, Saunders Park Gardening Group, The B Project comes to Upper Lewes Road, Spring is on its way, Schoolkids Climate Rally, Valley Gardens Redesign, The Lewes Road Hospital for Women and Children - A Blue Plaque and a Play
Upcoming Events & Regular Listings

1. Odour from WTS? Tel. 0800 80 70 60 The Environment Agency
2. The Open Market and The Level Upcoming Events
3. The Duke of York's Picture House Preston Circus
4. The Living Coast - what's on?
5. Brighton Open Air Theatre - what's on - Dyke Rd Park [map]
6. Free University Brighton - upcoming events
7. Brighton & Hove Arts Diary
8. Arts | Music | Theatre | Cinema
9. Folk Clubs Calendar | Lewes Saturday Folk Club
10. Sussex Concerts
11. Sunday Chamber Concerts 5pm-6pm by Brighton Philharmonic Orchestra
12. East Sussex CC: Music, Art & Cultural Events
13. The Brighton Society - talks, lectures & exhibitions.
14. Regency Society 2016 lectures and events
15. Hove Civic Society - lectures & events.
16. Sussex Industrial Archeology Society own meetings & similar
17. English Speaking Union lectures at The Hove Club, Fourth Av.
18. Walks - unguided, guided, longer and shorter
19. Active for Life Programme Summer 2017 including Healthwalks
20. walk & bus circuits from Round Hill
21. Friends of Hollingbury Woods
22. Sussex Wildlife Trust What's on
23. Brighton & Lewes Downs Biosphere - Events Calendar
24. Digital map of Brighton & Lewes Downs Biosphere
25. Prince Regent Online Pool & Class Timetable
Free swimming for children aged 16 and under
26. See also The Argus - events page
27. The People's Republic of Brighton and Hove: Facebook page
28. Brighton & Hove Food Partnership
29. Brighton Food Assembly collect Saturdays 2-4pm Open Market
30. List of twenty-five lunch clubs in Brighton and Hove
Concerts: classical music & folk clubs
First Monday of month: - Brighton Acoustic Club
8pm-10pm at The Lord Nelson, 36 Trafalgar Street - admission free with donation encouraged.
Tuesdays 1.10 - 1.55 pm Chapel Royal, North St, Brighton - Lunch time concerts
Wednesdays 12.30-13.15
at St Nicholas's Church Dyke Road, Brighton, East Sussex BN1 3LJ map - Lunchtime concerts
Folk Jam Nights 8pm every second Wednesday of the month until 10th April 2019.

ENGLISH FOLK TUNES SESSIONS at The ROUNDHILL
All Saints Church Hove - Lunchtime Recitals: The 2019 programme starts again in June. In 2018, these were held at 1pm on Thursdays.
Map: corner of The Drive (south end) and Eaton Road, Hove BN3 3PD
Fridays weekly 12.30 - 1.15 p.m Unitarian Church New Road, Brighton, BN1 1UF lunchtime concerts
Fridays fortnightly 7.30pm St Luke's Church Queens Park Road.
evening concerts
Saturdays weekly 8pm
Lewes Saturday Folk Club meets every Saturday at 8pm at Elephant & Castle, White Hill, Lewes BN7 2DJ. LOYALTY CARD: 6 visits = £5 credit
St Bartholomew's Concerts
This church can be hired for giving concerts at £250 with staging an added cost and £50 per hour for filming or exhibitions.
Click on the above link for forthcoming events and further details on arranging your own.
Some Sundays 2.45-4.45pm Brighton Philharmonic Orchestra - Brighton Dome Concert Hall, Church Street Brighton, BN1 1UE
20th January, 10th February, 3rd March, 17th March 2019
The Roundhill at its best under Max & Rosi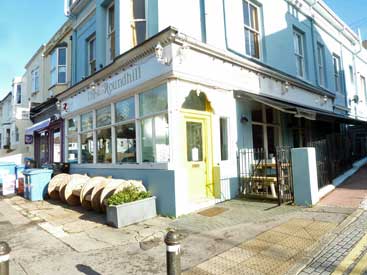 The Roundhill Facebook site for for latest information
ENGLISH FOLK TUNES SESSIONS
Folk Jam Nights 8pm every second Wednesday of the month at The Roundhill until 10th April 2019.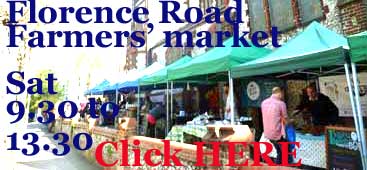 Open Market, Art Trail, Artists Open Houses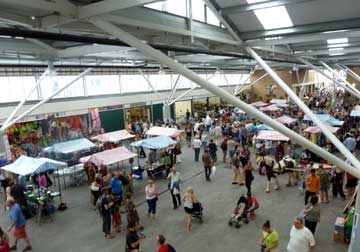 Click on the picture above for an illustrated list of all the stalls in Brighton's Open Market.
The Level - enjoy the park & events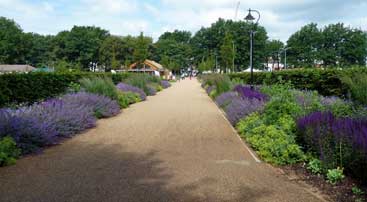 The Level Communities Forum (LCF) is an independent, volunteer run, open community group.

The Level Events including an English converstaion club on Tuesdays, a Fit Mums' Club on Tuesdays and Fridays and a volunteer gardening club run on Thursdays under the tutelage and supervision of the onsite Garden Manager, Steve Peters. Read the Garden Manager's newsletter.
Cycling

Swimming

Find your nearest swimming pool

Online Pool & Class Timetable
for today at the
Prince Regent Pool
Walking - complete index
Sunday Walks - Meet Old Steine, Brighton BN1, UK. Take The Big Lemon bus into the countryside, walk for about 3 hours, lunch at a nice old country pub. All buses leave Old Steine (South) Stop S, Brighton. £8 book in advance.


Friends of Hollingbury and Bursted Woods
Saturday 6th July 2019 10am - 1pm
away day to Tottington Woods
Hollingbury and Bursted Woods Facebook site
Education (for adults)

Free University Brighton
Migrant English, Welfare Rights, Yoga, Free Software, and degree level coursrs in Social Science and Humanities, Philosophy, Feminism, Gender & Sexuality.


The Friends' Centre

Adult Education. Download their PDF brochure on Courses & Workshops for 2018-2019