Welcome
Click here to scroll to Regular Listings & Upcoming Events
Links to printed & online resources to explore Round Hill's history

Thank you, Round Hill residents, for continuing to list concerns to include in a project / bid for funding to address community safety.
Useful information
The above photo was taken circa 10 years ago when our local pub was called THE ROUNDHILL. Many local residents would be pleased if THE JOLLY POACHER reverted to the old name. Click here to see extract of LEAFLET FROM NEW LANDLORDS
RSPB Birdwatch 27-29th January 2018
Click on the picture above for details of how to participate in this year's big garden birdwatch. Click here for Rob Stephenson's review of RSPB Guide To Birdwatching by local resident Mike Unwin.
Public info on medium risk of avian influenza: You should avoid touching any bird with your bare hands.
Use the Defra helpline (Tel 03459 33 55 77) to report findings of dead wild birds, particularly wild ducks, geese, swans, gulls or birds of prey and where more than 5 birds of any other species are found dead in the same location. Until at least the end of the migratory season for birds these notifications should ideally be referred to the Defra helpline 03459 33 55 77 or email defra.helpline@defra.gsi.gov.uk.
See see www.gov.uk/government/news/avian-influenza-bird-flu-in-winter-2017-to-2018 for instructions on what to do if you keep poultry &/or captive birds.
Regular listings & Upcoming Events
Walking
Active for Life Programme including Healthwalks
Swimming
Click on the picture below to find your nearest swimming pool
Online Pool & Class Timetable
for today at the
Prince Regent Pool Brighton.
Social Group Cycle rides

* Bike for Life* see also Facebook Page.
Neighbourhoods across Brighton and Hove
For daily updates on other neighbourhoods' news & campaigns
across the city, please go to CivicBrightonandHove.co.uk

1. Odour from WTS? Tel. 0800 80 70 60 The Environment Agency
2. The Open Market and The Level Upcoming Events
3. Visit London Road website | blog
4. The Duke of York's Picture House Preston Circus
5. Emporium, Brighton - what's on - 88 London Road
6. Brighton Open Air Theatre - what's on - Dyke Rd Park [map]
7. Free University Brighton - upcoming events
8. Brighton & Hove Arts Diary
9. Arts | Music | Theatre | Cinema
10. Folk Clubs Calendar | Lewes Saturday Folk Club
11. Sussex Concerts
12. Sunday Chamber Concerts 5pm-6pm by Brighton Philharmonic Orchestra
13. East Sussex CC: Music, Art & Cultural Events
14. The Brighton Society - talks, lectures & exhibitions.
15. Regency Society 2016 lectures and events
16. Hove Civic Society - lectures & events.
17. Sussex Industrial Archeology Society own meetings & similar
18. English Speaking Union lectures at The Hove Club, Fourth Av.
19. Walks - unguided, guided, longer and shorter
20. Active for Life Programme Summer 2017 including Healthwalks
21. walk & bus circuits from Round Hill
22. Friends of Hollingbury Woods
23. Sussex Wildlife Trust What's on
24. Brighton & Lewes Downs Biosphere - Events Calendar
25. Digital map of Brighton & Lewes Downs Biosphere
26. Prince Regent Online Pool & Class Timetable
Free swimming for children aged 16 and under
27. See also The Argus - events page
28. The People's Republic of Brighton and Hove: Facebook page
29. Brighton & Hove Food Partnership
30. Brighton Food Assembly collect Saturdays 2-4pm Open Market
31. List of twenty-five lunch clubs in Brighton and Hove
Wednesday, 17 January 2018 09:00 – 13:30 Sustainability in Action - Business Training for SMEs - Brighthelm Centre North Rd, Brighton BN1 1YD, UK This masterclass from Green Growth Platform gives practical guidance to help you make your business more sustainable. Informative, interactive and engaging, it's designed to demystify some of the corporate jargon and give some great ideas to help manage the risks and opportunities of sustainability, reduce costs and build reputation. £99 inc lunch. Early-bird discount if you book by 30th December.
Wednesday 17th January 2018 12.30-13.15
at St Nicholas's Church Dyke Road, Brighton, East Sussex BN1 3LJ map - Ellie Blackshaw & James Shenton - violins
Friday 19th January 2018 12.30 - 1.15 pm - Unitarian Church New Road, Brighton, BN1 1UF - Shostakovich's haunting viola sonata of 1975 performed by members of the Brighton Chamber Ensemble- Ros Hanson-Laurent and Steve Carroll-Turner.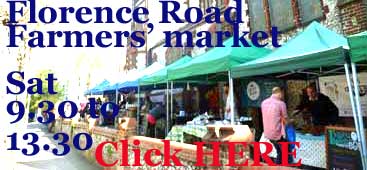 Saturday 20th January 2018 8pm SUSSEX ALL DAY SING
The Royal Oak, Barcombe BN8 5BA
11 a.m. - 11 p.m.
Lewes Saturday Folk Club meets every Saturday at 8pm at Elephant & Castle, White Hill, Lewes BN7 2DJ. LOYALTY CARD: 6 visits = £5 credit
Sunday, 21 January 2018 09:00 – 16:00 Big Garden Birdwatch at St Ann's Well Gardens Hove BN3 1PP, UK Join RSPB Brighton & District Local Group to prepare for the world's biggest wildlife survey at St Anne's Well Gardens. Includes guided walks, bird spotter sheets, information on local projects and campaigns, children's activities. Free event.
Thursday, 25 January 2018 19:30 - Wildlife in the garden illustrated talk - BHASVIC 205 Dyke Rd, Hove BN3 6EG, UK lllustrated talk by Andrew Cleave MBE A detailed look at the wildlife which shares our gardens. Photographed in many different gardens, some famous, some unknown, from all over Britain, the lecture covers both the gardener's friends and those species, which may be pests. Price: £3.00 including tea & biscuit.
Friday 26th January 2018 - St Luke's Church Queens Park Road. Quest ensemble
Quest Ensemble is a London-based contemporary music collective that presents a unique twist on the traditional piano trio format. Featuring pianist Filipe Sousa, violinist Preetha Narayanan and cellist Tara Franks, their musical styles weave together a lyrical tapestry of sound, blending improvisation with devised composition. Their Facebook page is at http://www.facebook.com/questensemble
Saturday 3rd February 2018, 10am-1pm - Friends of Hollingbury and Burstead Woods -
Tree and snowdrop planting in Hollingbury Wood.
Easy access trail. Click here to learn about Hollingbury Hillfort. FHBW's Facebook Page.
Sunday, 4 February 2018 11:00 – 12:30 - Beach Clean Rottingdean Brighton BN2, UK All equipment is provided - pickers, bags and protective gloves. Mollies café and Sea spray café serve great hot snacks & drinks to keep any hard working volunteer well fed!
Wednesday, 14 February 2018 10:00 Wildlife Walk at Castle Hill, Newhaven Fort, Fort Road, Newhaven BN9 9DS, UK Easy going walks in pleasant company. Everyone welcome, bring a packed lunch and binoculars, strong footwear is advised. RSPB volunteer event. Free to group members or £2 donation appreciated.
Saturday, 17 February 2018 10:00 (arrival 09.30 to 16:00 - Sussex Biological Recorders' Seminar 2018 at Oathall Community College Appledore Gardens, Haywards Heath, Lindfield RH16 2AQ, UK. Talks on all aspects of biological recording. The day is aimed at recorders of all levels, whether experienced professional or budding enthusiast. Talks will include 'The Secret Life of Flies' from Erica McAlister of the Natural History Museum, 'Pan-species Listing the Sussex Wildlife Trust's reserves' by the Trust's Senior Ecologist, Graeme Lyons and the 'Fritillaries for the Future' project by Neil Hulme of Butterfly Conservation. £4 / £12.50 including lunch.
Saturday, 17 February 2018 16:30 – 19.30 Clothes Swap - ONCA 14 St George's Pl, Brighton BN1 4GB, UK Bring your good quality clean pre-loved clothes. Bric a brac and toys are welcome too. Please don't bring anything that really needs to go straight to recycling. There will be mulled wine and music. All are welcome. £2 on the door.
Thursday, 22 February 2018 19:30 - Unwrapping raptors - an identification guide - illustrated talk BHASVIC 205 Dyke Rd, Hove BN3 6EG, UK Illustrated talk by David Darrell Lambert, a straight forward, no nonsense guide to identifying raptors whether they are flying or perched is covered during this lively and entertaining lecture. An RSPB volunteer group event. Price £3.00, including refreshments.
Saturday, 10 March 2018 10:30 – 17:00 Green Architecture Day at Sallis Benney Theatre 58-67 Grand Parade, Brighton BN2 0JY, UK Cutting-edge talks on green architecture brought to you byBrighton Permaculture Trust and Low Carbon Trust. The theme this year is Sustainability at Scale - Size Matters.
Artists Open Houses, Open Market Art Trail, The Level, & Brighton Open Air Theatre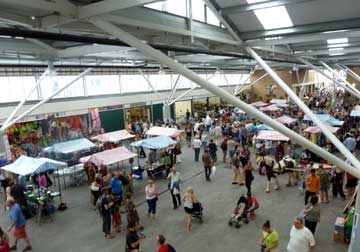 Click on the picture above for an illustrated list of all the stalls in Brighton's Open Market.
Education (for adults)

The Brighton Free University


The Friends' Centre

Adult Education. Download their PDF brochure on Courses & Workshops for 2016-2017
Cornerstone Community Centre - Adult Education
Church Road, Hove, East Sussex BN3 2FL
includes Poetry for Pleasure on Mondays
Environment
1. Odour from WTS? Tel. 0800 80 70 60 The Environment Agency
Nuisance continues from The Waste Transfer Station. Please phone if you smell unreasonable odour so that we can continue to highlight:

[A] the unsuitable location at Hollingdean Depot for processing food waste so near to residents homes and gardens

[B] the unsuitable building design of the Waste Transfer Station: i.e. not fit for purpose as it cannot prevent escapes of dust particles and odour.
The operating licence issued by The Environment Agency also covers unreasonable noise. Phone them about this and not The Council (Veolia's main client).
2. Landlords and Letting Agents - a need for accreditation
£20,000 / £14,000 fines unlicensed landlords of shared houses
Read our article on Houses of Multiple Occupation [HMOs]
See the The Debrief's campaign calling for the end of letting agent fees.
Music
Please see events listings for music currently on. Many music venues re-open in the spring.
Learn a musical instrument - since the time of the Prince Regent, Brighton has gained a reputation for music teaching and performance. The abundance of teachers in our city means that it is easy to find help in learning an instrument.
All Saints Church Hove - Lunchtime Recitals. These are on Thursdays at 1pm lasting about 1 hour. The programme runs from June to October so please explore this link again in June 2018.
Map: corner of The Drive (south end) and Eaton Road, Hove BN3 3PD
St Bartholomew's Concerts
Brighton Philharmonic Orchestra - Brighton Dome, Church Street Brighton, BN1 1UE - 2017 Concert Season. Brighton Dome Concert Hall.
News & Events at The Park Crescent Pub, 39 Park Crescent Terrace, BN2 3HE.
Recreation

Walking in the sussex countryside
Active for Life Programme May to Sep 2017
including Healthwalks (PDF 3MB)
The Big Lemon Walks - Meet Old Steine, Brighton BN1, UK. Take The Big Lemon bus into the countryside, walk for about 3 hours, lunch at a nice old country pub. All buses leave Old Steine (South) Stop S, Brighton. £8 book in advance.
Click on picture below for circular bus ride / walk from Round Hill:
Click on picture below for index of local walks/walking groups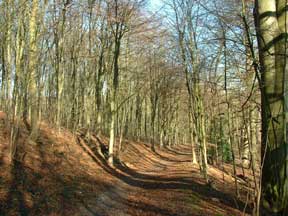 Why not get together with neighbours for a weekend walk - you may like to try the two bus-aided circular walks below:
Voting patterns in Round Hill
Local and National and European Election Results