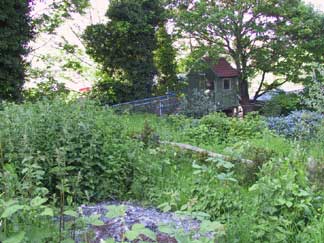 A green lung, screening the conservation area and separating the built area of Round Hill
from two industrial estates.
Carelet purchased the greenfield site to the NE of Princes Road early in 2004 together with two entirely separate freeholds - the houses at 67 and 81 Princes Road.
Before any planning permission was granted, they cleared the site using an eath-digger and chain-saws on 13th/14th June 2005.
Diggers move in on wildlife habitat