Open Spaces 0000 index
Protecting Round Hill's open spaces

Valuing the open-feel of Round Hill
Looking from the summit of Princes Road across Saunders Park into the Lewes Road valley before Hughes Road and the warehouses of The Centenary Industrial Estate were planted in the foreground.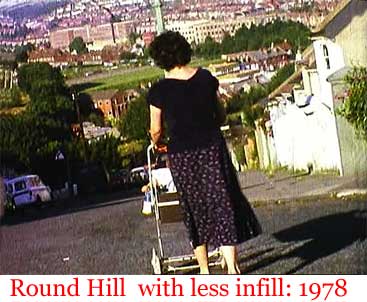 Do we want to stand by while our remaining open spaces are overdeveloped and the remaining gaps between our terraces are plugged, severing connections with surrounding hills and valleys?
Round Hill is already very densely populated, though still (in 2016) this is mitigated by something of an open-feel. Remaining silent about planning applications which are certain to take away the amenity of our neighbourhood is one choice. Responding by submitting a comment is a democratic right.
Q&As for residents who would like to know "how":
Question: how do we protect Round Hill's valued open spaces under The Government's National Planning Policy Framework - Planning Practice Guidance Promoting healthy communities?
Answer: with difficulty unless we create our own neighbourhood plan.
Question: how do we form a Neighbourhood Plan?
Answer: review the necessary steps here. Having our own Neighbourhood Plan could also give Round Hill residents more influence in determining other planning matters e.g. conservation and sustainability issues: see next item on micro-generation of energy.
Further information on saving open spaces
Infill of patch of greenspace unwanted


[1] 15/01/2014: 28 & 28B Crescent Road - BH2014/00124 - full application for conversion of building from financial and professional services (A2) to form 5no self contained flats with associated alterations [WITHDRAWN]
[2] 17/03/2014: 28 & 28B Crescent Road - BH2014/00841 - prior approval for change of use from offices (B1) to residential (C3) to form 5no self contained flats [REFUSED]
[3] 03/06/2014: 28 A, B & C Crescent Road - [4] BH2014/01815 - certificate of lawfulness for existing use as offices (B1) [WITHDRAWN]
[4] 01/10/2014: 28B Crescent Road BH2014/03343 - prior approval for change of use [REGISTERED on 17th October 2014]
New homes to be built even nearer to WTS
London Road Station - a heritage asset
click here or on picture below to read why!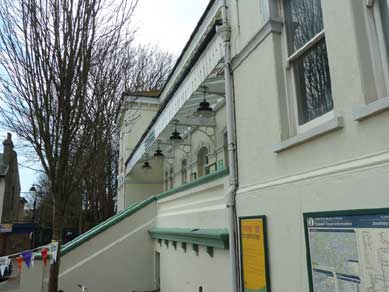 But permission to build extended until 2016
March 2013: 5 IN FAVOUR, 3 AGAINST, 4 ABSTENTIONS.
London Road Station open space to remain at risk

Threat to Round Hill's best "green ribbon"

New build on greenway (to the west of the Cats Creep) refused