Saturday 11th September 2010 from 2pm to 10pm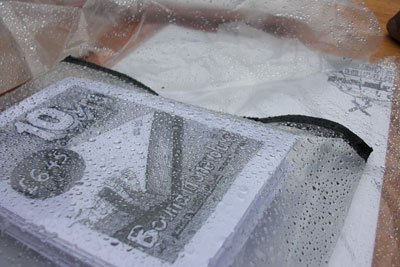 The tenth anniversary street party went ahead under grey skies and fleeting spells of rain but uncertain weather did nothing to dim the spirits of the people of Round Hill.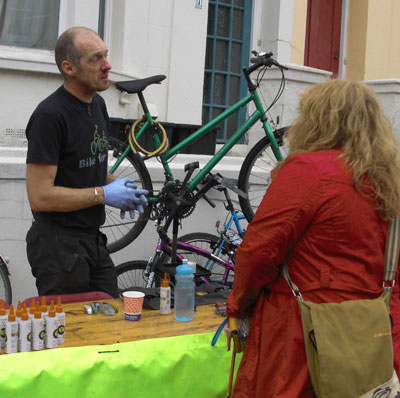 As the first stalls of the street market opened at 2pm, browsers were already looking over the goods. Many stalls did a brisk trade and
Doctor Bike
, aka Getafix Cycles operated on a series of poorly patients.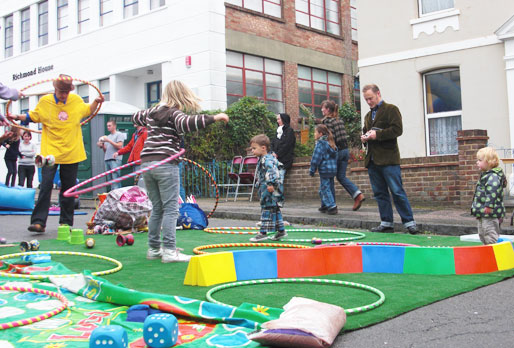 Many took the opportunity to brush up on their circus skills and the afternoon was notable for a succession of hula-hoop breakthroughs as participants discovered hidden talents.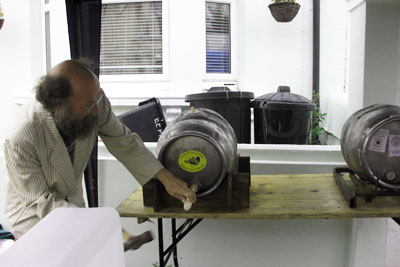 Cask ales from local breweries (Harveys and Dark Star) proved popular with party-goers and the Round Hill cellar was almost dry by the end of the evening.
Then there was the music. Although the samba band cancelled at the last minute, the resourceful Mike Coates came to the aid of the party with an uplifting solo set to kick off proceedings. Next up, Beatles tributes the
Day Trippers
played a well-received set.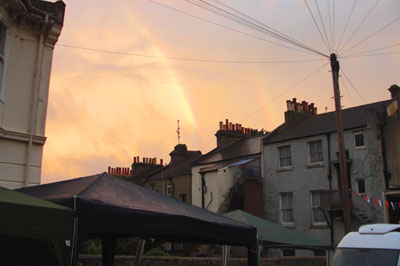 While they were packing away, a sharp shower threatened to drown the event but then, as
Shenanigan
struck the opening notes to
Whiskey in the Jar
, the skies cleared and rainbows arched over D'Aubigny Road. As the music unreeled into a soft and warm evening, many neighbours came back to enjoy a drink by candlelight.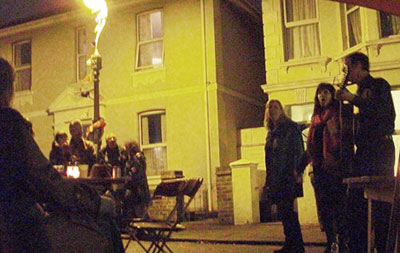 The
Michael Coates quartet
followed with a clever and pitch-perfect set of covers and self-written numbers and to round off the evening, talented local duet
Blue Drops
presided over an atmosphere of dancing and revelry, pleasing the party-goers with several encores into the night.
The Round Hill Society would like to thank the many people who made the event a success, contributing with energy and community spirit. There were many demonstrations of selfless and dedicated hard work throughout, from the traffic arrangements which began several days in advance through to tidying the loose ends well after the party had finished.
Most of all, thank you to the party animals of D'Aubigny Road who welcomed the disruption to their street with patience and good humour.