Police Community Support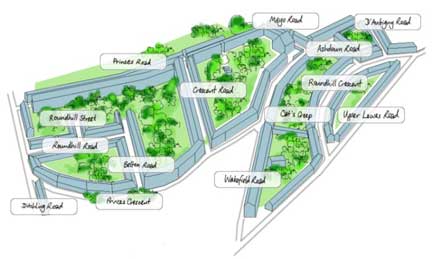 CRIME and ANTI-SOCIAL BEHAVIOUR is more of a problem now than it was a year ago, survey results suggest. Read more on this.
Liaison with the university of Brighton
If you have any concerns or questions relating to the university please let me know, you can also contact our service on the Community Relations email CommunityRelation@brighton.ac.uk
Andrew Keeffe, Community Relations and Housing Advice Officer, The Manor House, Moulsecoomb Place, Brighton BN2 4GA
The Brighton University Community Liaison Team acts as a bridge between our student population and the local community. They help with a multitude of issues including housing, legal questions and community relations to promote and maintain positive relationships in the Brighton area. The team also includes our own warranted police officer, Roisin Vafaee, who is dedicated to crime prevention as well as assisting any student who has been the victim of crime.
Liaison with the university of Sussex
Click here to read the advice which the university gives students on "being a good neighbour". This includes the following:
Neighbours can complain about your behaviour to:
your landlord or letting agent – they can enforce clauses in the tenancy agreement and take action
environmental health at Brighton & Hove City Council – it can serve warnings about noise and noise abatement notices, which are legally enforceable (and if broken you could be taken to court)
us – as a student you have signed up to the Student Charter, agreeing to behave considerately in the community. If your behaviour breaks this then we have a complaints process in place, which includes disciplinary action.
Cuts to Police Community Support Officers
Following severe cuts to local policing including the loss of the Police Community Support Officer dedicated to our area, Sandy Thomas from The Round Hill Society wrote to Katy Bourne's office. Click HERE to read
Sandy Thomas's expression of Round Hill's concerns on the severity of cuts to front-line neighbourhood policing (e.g. PCSOs' jobs) in the context of the overall policing budget and delays experienced by several Round Hill resident in getting through to Sussex Police on their non-emergency 101 line.
Bidding for Funding for Neighbourhood Watch
Possible bid for money from The Community Safety Fund For this, we would need to offer a project to reduce crime &/or improve community safety in Round Hill. This might be something akin to a Neighbourhood Watch. The advantage of Neighbourhood Watch is that groups around the UK have applied themselves to finding solutions for many concerns which we share in Round Hill. Also, it offers a structure which the police is used to working with. See the following links to research concerns and solutions currently publicised by UK Neighbourhood Watch groups: