by Deborah French and Helen Ashdown from
The Round Hill Reporter October 2013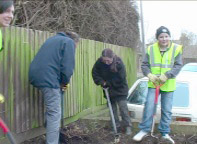 It all started on a cold day in May. It was the day of the great Round Hill Clean Up and Mayo Court Residents' Association (MCRA) were aiming to use this day to commence their Gardening Project, having received a grant from the St. Peters and North Laine Community Development Fund.
Before we started this bed was a tipping ground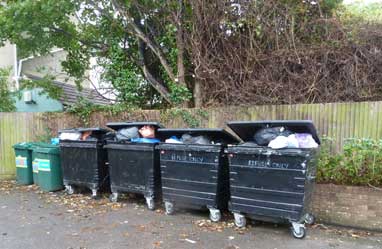 But just look at it now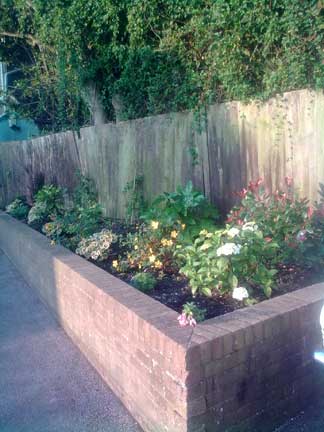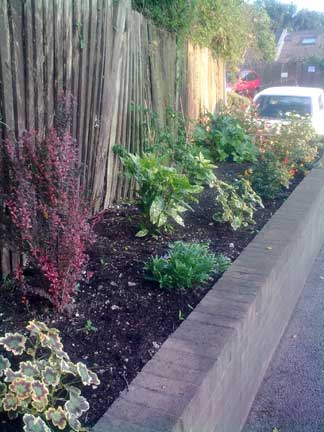 The first day was hard work but thanks to the efforts of the MCRA and members of the Round Hill Society, we tackled a large proportion of the preparation needed.
In the subsequent two months we have planted
shrubs, flowers and vegetables
and Mayo Court is now blooming.