Round Hill Rowan Tree 2016

The lovely Rowan tree, at the junction of Richmond and Mayo Rds, was destroyed a few weeks ago. Our cash-strapped Council could not replace it, so residents made donations allowing two rowans to be planted in place of the lost tree. We planted our new trees on Wednesday 30th December 2015.
Click here for a short video of this event.
Click here to scroll to still pictures of the event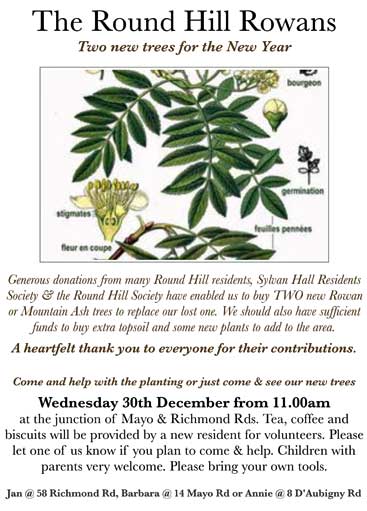 Still pictures of the event
Click here for a short video of this event.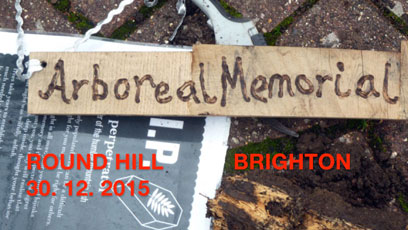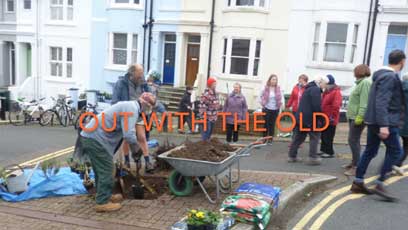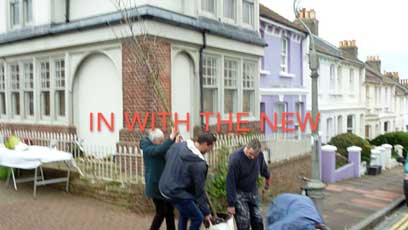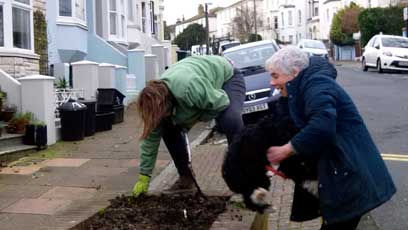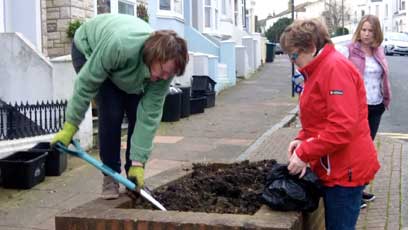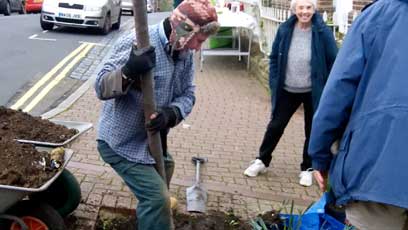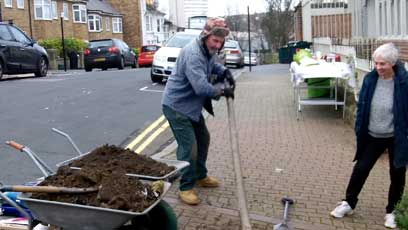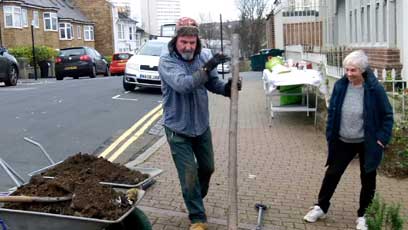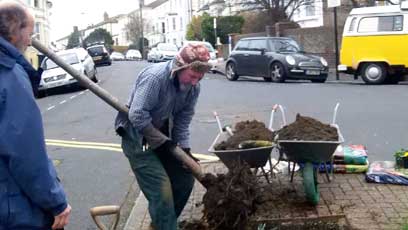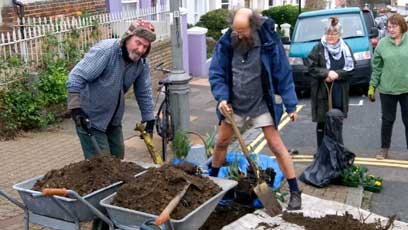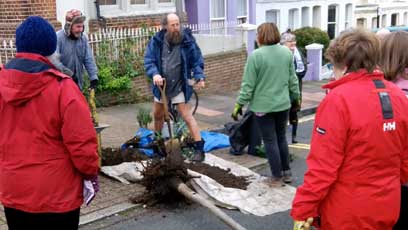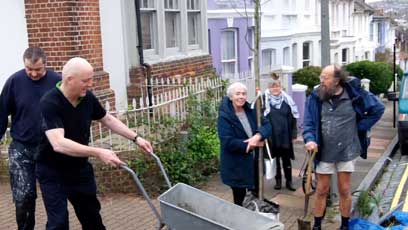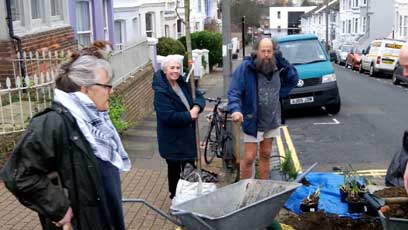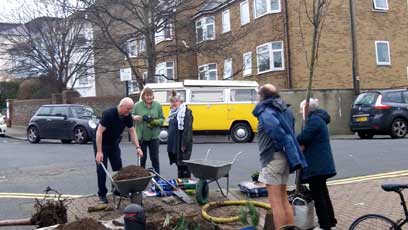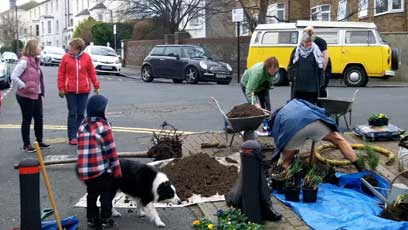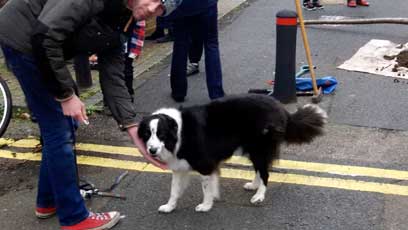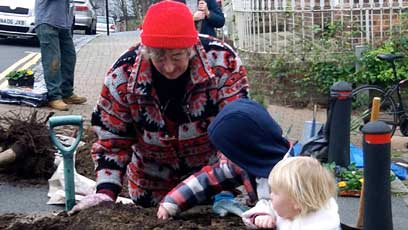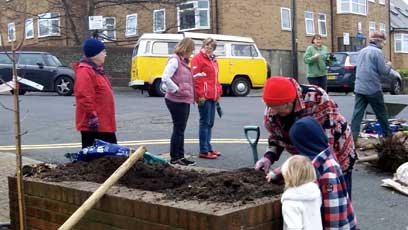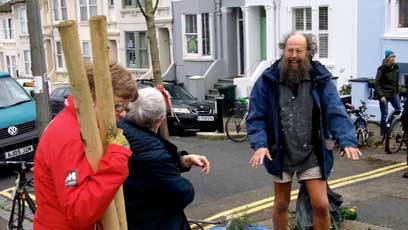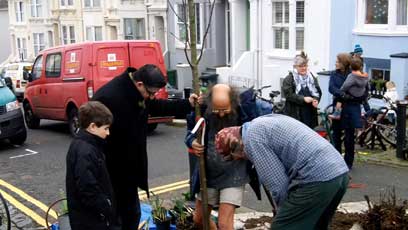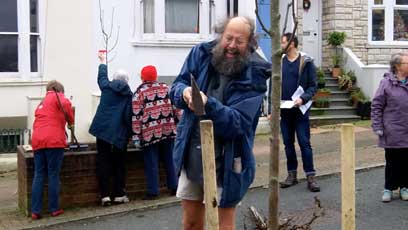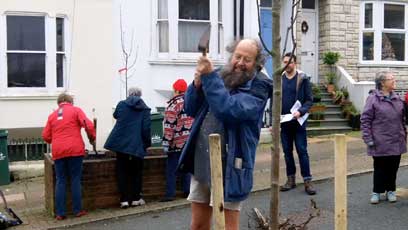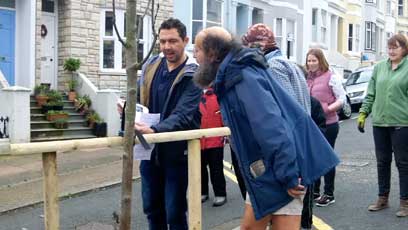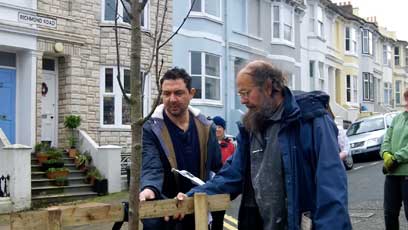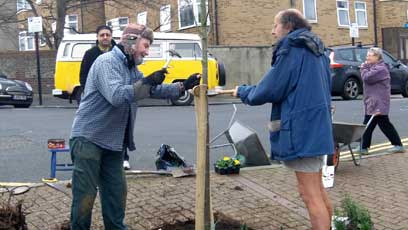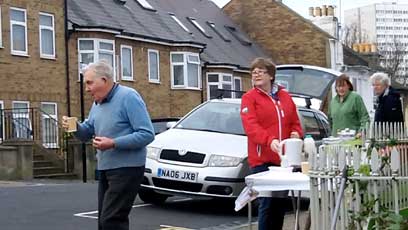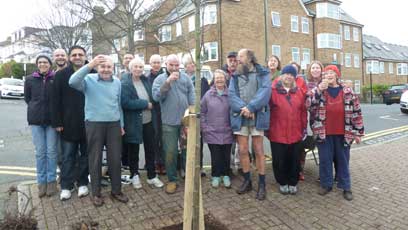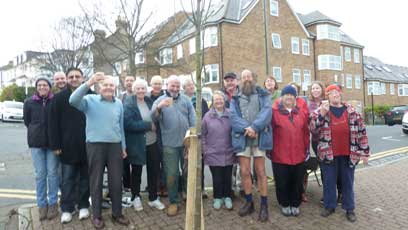 Destruction of a much valued mountain ash
Report from a resident living in Richmond Road on an act of vandalism which appears to have taken place at night in the early hours of Friday, 23rd October. Further info could prove useful.
"Came home tonight to find someone has snapped and killed our lovely mountain ash tree on the corner of Richmond Road and Mayo Road...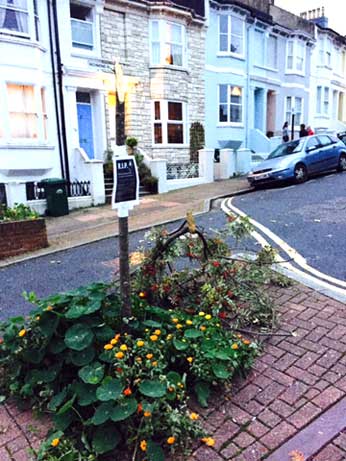 ..Incredibly sad but touched to see someone has responded already"


Responses from other residents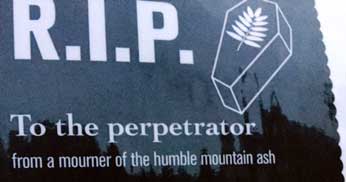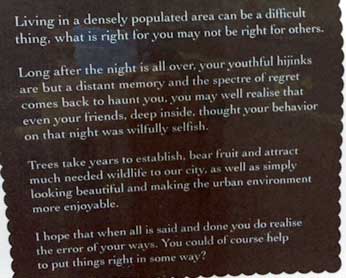 "from the notice on the tree trunk it looks as if it happened overnight. I was woken up by very load shouting from somewhere in the direction of the tree (from where I live). So the damage might be connected to this. Not sure of the time but it would probably have been around 2am."
"How horrible. If this was done during the day maybe someone saw it or saw rowdy behaviour. Worth asking neighbours via notes in doors?? This might also give an idea of when it happened. So sorry to hear this."
"Ghastly news....what on earth makes people think this is acceptable or fun! I am so upset! We MUST plant another tree soonest!"
"I feel so sad, it was so very beautiful covered in those jewel-like berries."
"Apparently it did happen overnight (I just didn't notice when I left the house on the school run yesterday morning). Lots of people have been stopping to read the sign .."