by Mike Unwin from
The Round Hill Reporter June 2005
Flocking to the neighbourhood - bird species spotted in Round Hill
On Saturday April 30th, at 6.30pm, I saw my first swifts of the year. A party of a dozen or so, fresh from their transcontinental odyssey, climbed high in a screaming spiral above D'Aubigny Road before disappearing eastwards. Welcome back, I thought.
These were not the first summer visitors to reach Round Hill. In the second week of April a willow warbler had taken up temporary residence in the single birch behind our garden. It stayed only four days – just like last year – briefly swelling the spring chorus, alongside the local greenfinches, great tits, blackbirds and robins.
There are more birds in Round Hill than you might think. And not just Herring Gulls. Despite the general urban squalor and murderous army of cats, our precious pockets of greenery support at least 23 breeding species – about 12% of the UK total. Many others pass through, finding a temporary haven in which to escape hard winter weather or stock up on food before migration. A few simply zoom overhead, including autumn movements of non-city dwellers such as lapwing and skylark. Even the famous Sussex Heights peregrines put in an occasional dashing appearance.
So you lucky residents with larger gardens are sitting on a veritable bird reserve, especially if you have a wild corner, with its oasis of insects, seeds and berries. Those of us with just a few square metres of turf or concrete have fewer feathered visitors. But we can still enjoy the rich chorus of neighbourhood songsters, and – with eyes peeled – may spot the odd stranger passing through.
The following birds are all those I've recorded in or over the Round Hill neighbourhood in the last five years. I'm sure others can add to it.
Sparrowhawk
Peregrine Falcon
Lapwing
Black-headed Gull
Herring Gull
Lesser Black-backed Gull
Feral Pigeon
Woodpigeon
Collared Dove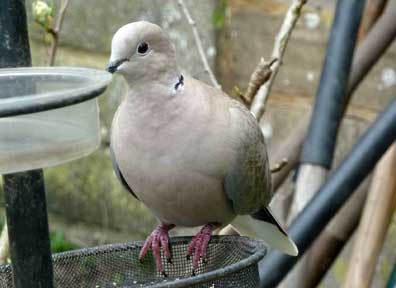 Swift
Green Woodpecker
Great Spotted Woodpecker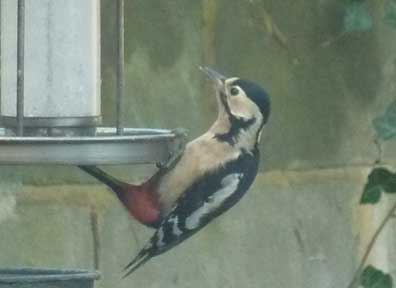 Skylark
Swallow
Pied Wagtail
Wren
Dunnock
Robin
Song Thrush
Mistle Thrush
Redwing
Blackbird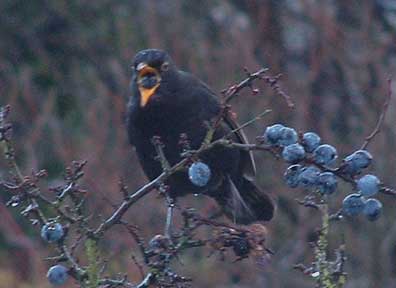 Blackcap
Willow Warbler
Chiffchaff
Goldcrest
Great Tit
Blue Tit
Long-tailed Tit
Magpie
Jay
Jackdaw
Carrion Crow
Starling
House Sparrow
Chaffinch
Goldfinch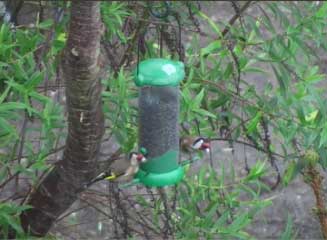 Greenfinch
Stop press for local bird enthusiasts: I saw a Hobby fly over the race course last Friday morning (top of Bear Road).