The Round Hill Society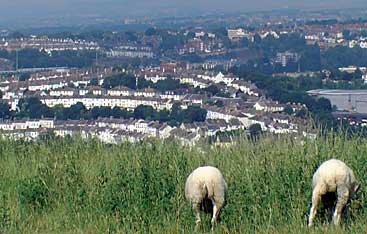 Read the constitution of The Round Hill Society (last updated in 2020)
Read the Round Hill Conservation Area Character Statement - last updated in 2005(!) though still worth quoting in response to planning applications to build on our 'green ribbons'. [Map]
25 neighbours participated at our last AGM held online using Zoom on 10th November 2020, when we elected the current Round Hill Society committee.
Contact details of committee members appear on the back page of The Round Hill Society's printed magazine, which comes through your letterbox every three months.
Committee members 2020-2021
Secretary and Newsletter
Rob Stephenson

Treasurer
Andrew Partington
Community events including PlaySafe
Kate Rice
Jaimie Aitchinson
Environmental Issues
Jan Curry (Jan has now stepped down)
Student Representative
Ingrid Ramirez
Members without portfolio
Eva Wendler
Stephania Rosso
Kate Wolstenholme
Jo Alexander
Gary Jenkins
Summer Dean
An overview of The Round Hill Society
The society was formed in 1999 and holds an annual get-together open to all Round Hill residents as well as organising local events such as street parties, open gardens and carol singing.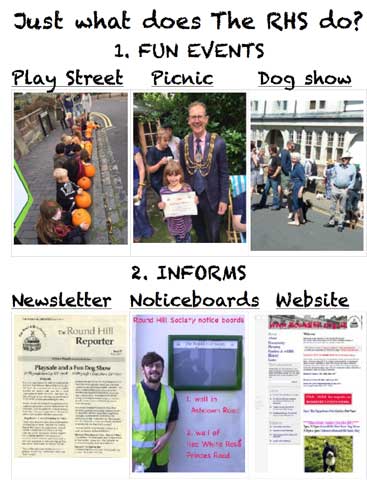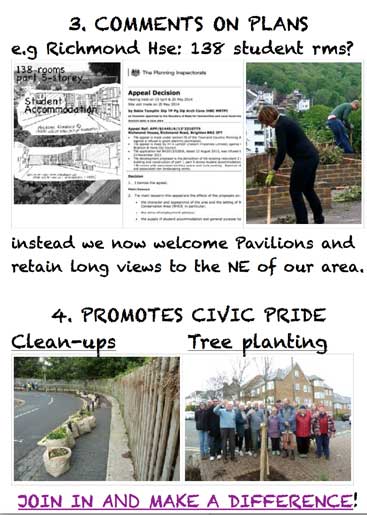 The Round Hill Society is a member of The Brighton and Hove Heritage Commission and sponsors our Secretary (Rob Stephenson) to legitimise his membership of our city's Blue Plaque Committee.
Our printed newspaper Round Hill Reporter is delivered to Round Hill residents free of charge every three months. Its aim is to keep residents in the area in touch with local news, events and each other.
Every effort is made on this site and in the regular newsletter, to present a fair and balanced view while aiming to accept any material from Round Hill residents.
What requires planning permission? - Catherine Jeater, former Conservation Officer in Brighton and Hove City Council's Development Control Department clears up confusion on The Round Hill Conservation Area's Article 4 Direction.
Brighton and Hove City Council's Conservation Advisory Group - details of the local representatives on this Group and links to the web sites of the other Conservation Areas in our city.

Urban Characterisation Study - the Council's 4-page PDF draft on the habits of Round Hill residents and the character of our neighbourhood.


The Round Hill Society's previous AGMs.