Welcome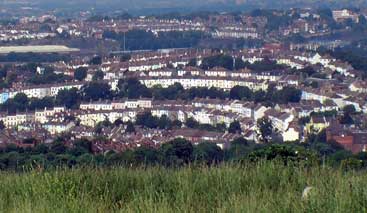 Welcome to the website of The Round Hill Society, Brighton UK.
Try the search box (under Find Information in the menu section) to find what you're looking for. Alternatively, use our handy links below.
SCROLL TO SECTIONS OF THIS PAGE:
Check out the Round Hill Community Noticeboard Facebook Group or request to join the Friends of Round HIll mailing list. This dedicated FB Group allows over 620 Round Hill residents to share their knowledge, as well as their possessions!
There are about 900 Round Hill households. If you live in Round Hill, you will receive a printed newsletter, The Round Hill Reporter, four times per year.
The Round Hill Reporter
Click here for Past issues downloadable as PDF
Issue 88 June 2022
Mayo Road Street Play is back, Summer Street Party, Blue Plaque Unveiling, Toad Migration Watch, Garden Picnic, Long Wall Mural has started, Gory goings on in the Garden, History Corner, Beal Plaque Mural Vandalised, Poetry Corner, What happened to the Cafe on the Level, Recycling Reminder, Councillors give £1000 to Round Hill Greening from Ward Budgets
LOCAL NEWS
The Long Wall project is finally taking shape. Read the report which includes news on the tagging of the completed mural and fundraising to buy more protective paint.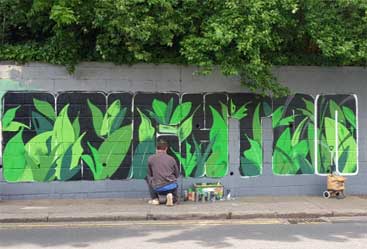 Round Hill Green Spaces plant sale on 29th May 2022 raised £184.00 which will be spent on to new bulbs and plants for our planters.
The Jubilee Street Party, held on Sunday 5th June 2022 and organised by Laura-Kate, was an unqualified success.
Upcoming events | Popular past events
Play Street, Sunday 28th August 2pm-4pm Mayo Road
Back to School (Uniform & Fancy Dress for grown-ups)
Events at The Roundhill pub
Take a look at the upcoming events at the award-winning Roundhill pub on their website, or on their Facebook group. They host a pub quiz and regular music. Book ahead for their legendary Sunday roast!
Markets in easy reach of Round Hill
Brighton Open Market
Marshalls Row, Brighton BN1 4JU (opposite NW corner of The Level)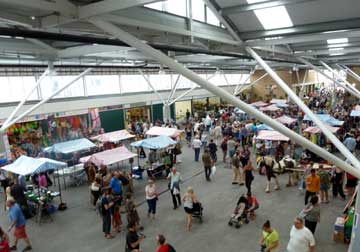 Click on the picture above for an illustrated list of all the stalls in Brighton's Open Market.
The official Brighton Open Market website is at http://www.brightonopenmarket.co.uk.
It has its own illustrated Meet The Traders page at http://www.brightonopenmarket.co.uk/permanent-traders
See our page on The history of the Open Market from the 1890s
Florence Road Farmers' Market Saturdays weekly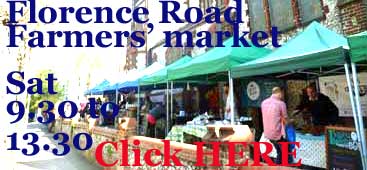 Florence Road Market (see map) is held every Saturday from 9.30am to 1.30pm in One Church courtyard BN1 6DL in part of Southdown Avenue running from Florence Road towards Springfield Road.
Parks in easy reach of Round Hill

The Level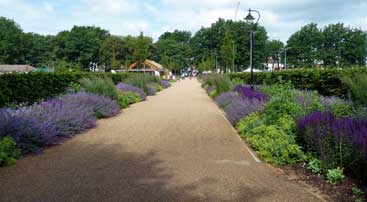 Saunders Park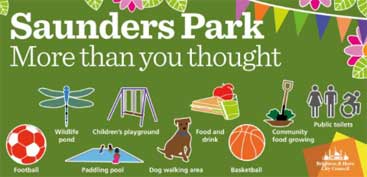 Regular Listings
Check out our list of Local Links for what's going on in the area!

1. Brighton & Hove Arts Council Diary events & exhibitions
2. Arts | Music | Theatre | Cinema throughout Brighton & Hove
3. The Duke of York's Picture House Preston Circus
4. Sussex Concerts calendar
5. Lewes Folk Club Elephant & Castle, White Hill, Lewes BN7 2DJ
6.The Brighton Society - talks, lectures & exhibitions.
7. The Regency Society - lectures & events
8. Hove Civic Society - lectures & events.
9. Sussex Industrial Archeology Society meetings & events
10. Walks - unguided, guided, longer and shorter
11. The Living Coast - what's on?
12. What's on at The Level - calendar of events
13 Active for Life Programme including Healthwalks
14. Sussex Wildlife Trust What's on
15. Friends of Hollingbury & Bursted Woods - work sessions
16. Prince Regent Online Pool & Class Timetable
17. See also The Argus - events page
18. Brighton & Hove Food Partnership
Concerts: classical music & folk clubs
Visit www.sussexconcerts.org.uk for info throughout the county
Tuesdays 1.10pm -1.55pm at Chapel Royal, North Street, Brighton BN1 1EA. All tickets £3 at the door.
Wednesdays 2pm-2.45pm at St Nicholas's Church Dyke Road, Brighton, East Sussex BN1 3LJ map - Lunchtime concerts. £3.
Thursdays 1pm-2pm at All Saints Church The Drive Hove BN3 3QE lunchtime concerts. Suggested £5 donation.
Fridays weekly 12.30-1.15 p.m Unitarian Church New Road, Brighton, BN1 1UF lunchtime concerts
Fridays fortnightly 7.30pm St Luke's Church Queens Park Road BN2 9ZB evening concerts
Saturdays weekly 8pm Lewes Folk Club
meets at Elephant & Castle, White Hill, Lewes BN7 2DJ. Entry is usually £3 for Come-All-Ye's and between £5 and £7 for guest nights.
Some Sundays 2.45-5pm Brighton Philharmonic Orchestra - Brighton Dome Concert Hall, Church Street Brighton, BN1 1UE
Visit our ARTS / MUSIC / THEATRE / CINEMA page.
Cycling

Swimming

Find your nearest swimming pool

Online Pool & Class Timetable
for today at the Prince Regent Pool
Walking
Click here for bus-aided circular walks from Round Hill, Active for Life healthwalks, countryside events, outdoor pursuits, conservation volunteers & natural history.
Active for Life Sea Front self-guided healthwalk [PDF map].
Explore your local woodland:
Friends of Hollingbury and Bursted Woods
Hollingbury and Bursted Woods Facebook site
Woodvale Cemetery and Crematorium is one of the largest open spaces within easy walking distance from Round Hill. No dogs or recreation cyclists are allowed. It offers pleasant walking territory, though you should check opening times.
Other areas for walking within easy distance from Round Hill are Preston Park (including a look at Preston Manor), Blakers Park (including a look at the Stanford and Cleveland Community Garden), and The Patch (which has an annual spring festival in April).
Education (for adults)
See Brighton and Hove City Council's list of:
Adult learning providers and courses
Silver Strings for late starters in learning to play an instrument.

Free University Brighton
Migrant English, Welfare Rights, Yoga, Free Software, and degree level courses in Social Science and Humanities, Philosophy, Feminism, Gender & Sexuality.
Site Information
Find what you are looking for in the site directory, where you will find all articles listed by section
Look at our website's visitor stats to see which have had the most and least hits.
Read all about The Round Hill Society website