Gardens and wildlife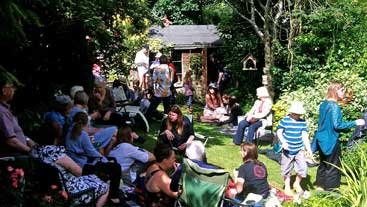 Articles on gardening in Round Hill
Toads on the move
Volunteer patrollers needed Feb 2020
See March 2021 issue of The Round Hill Reporter for update.
Our living streets
June 2020
Round Hill residents have been identifying plants which grow on pavements and alongside walls to confer positive value on them. Many are beneficial to wildlife e.g. bees and other insects.
The lovely Rowan tree, at the junction of Richmond and Mayo Rds, was destroyed last autumn. Our cash-strapped Council could not replace it, so residents made donations allowing two rowans to be planted in place of the lost tree. We planted our new trees on the penultimate day of 2015.
Brighton's National Collection of Elm Trees
Our elm trees support local wildlife and are enjoyed by local people and visitors alike. it has been proved that Brighton has a high level of animal diversity encouraged by its Elm population. Many gardens in the neighbourhoods to the north of the Level form part of long vistas or greenways or run alongside current (Brighton to Lewes) or previous (Kemp Town branch line) railway co
Local food production & gardening




Brighton and Hove Food Partnership helps growers and gardeners and offers volunteering roles in community projects RE local food production, eating healthily & sustainable growing.



Brighton Permaculture Trust - Brighton Permaculture Trust have published their schedule of events and courses for the year and are taking bookings. Details at www.brightonpermaculture.org.uk.



Seedy Sunday offers the UK's biggest community seed swop.



Brighton & Hove Organic Gardening Group