by Jan Curry (Richmond Road)
Round Hill Reporter August 2002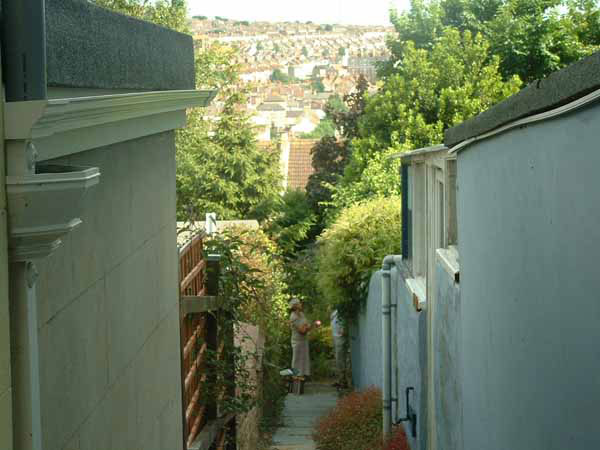 Dragonflies, lizards, slowworms, frogs, toads, butterflies, a huge variety of insects and many different birds are to be found in Jan and Rusty's garden
We have been gardening part of a strip of land running behind Richmond Road and Round Hill Crescent for nearly twenty years.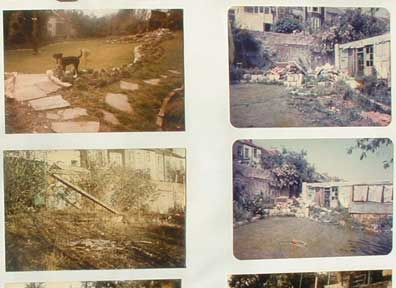 It was just a patch of bare earth to begin with, but slowly we created a garden.
The first thing we grew was a lawn surrounded by rather sad, scrawny roses and some even sadder bedding plants - they never really looked right, somehow.
Then one weekend, we dug a series of ponds, and just three days later, we saw a dragon fly and a couple of frogs.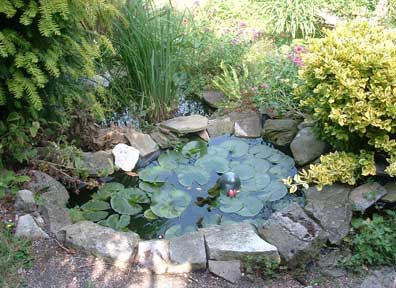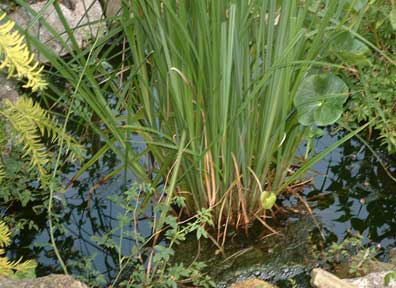 We were hooked, out went the poisons and pesticides and in came the books on wildlife gardening.
It sounds quite simple and I have lost count of the number of times people have said to me, "Well that must be easy, you just let the weeds grow, don't you?" I admit I do grow some weeds such as nettles (for butterflies) and valerian (for bees) but I wanted the garden to be attractive to humans too, so many of the plants are native nectar flowers such as honeysuckles and foxgloves, evening primroses (for moths) and meadow cranesbill.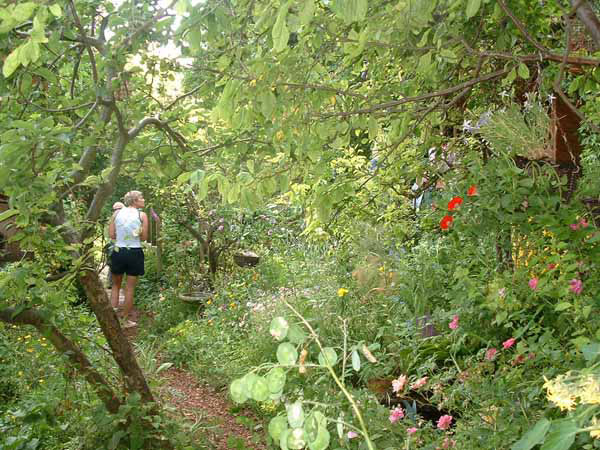 A wide variety of shrubs provide nesting and hiding places for the birds and trees carry fruit or winter berries, for food.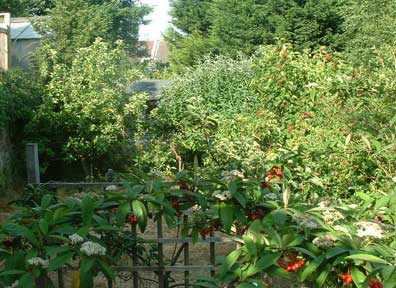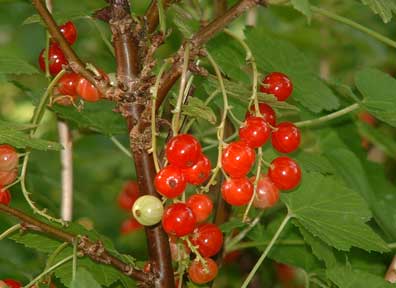 Dry stone walls are home to lizards, slow worms and a huge variety of insects, countless frogs and toads. It is a fine line between jungle and wild life gardening, the challenge is achieving the fine line. Fascinating yes, simple no!
I have always enjoyed gardening, but nowadays bird and creature watching brings me much pleasure. I still find it hard to believe that so much wildlife abounds in an urban city garden but I'm glad it does.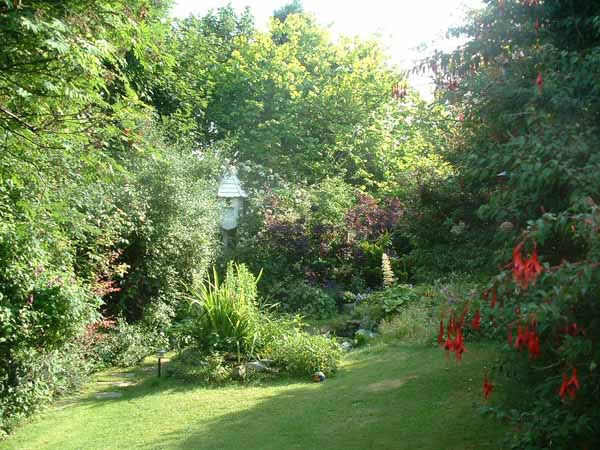 Thank you to all my neighbours, who also feed the birds and who do not chuck pesticides around. I am thrilled to represent Sussex in the National Wildlife Garden of the Year competition (results in October) but know my success is due to all of us who one way or another are making this into an even "greener" area.