Jubilee Street Party
The Round Hill Community Jubilee Street Party organised by Laura Kate (pictured as a bear) and other helpers (Dominic, Sally, Rachel) was held on Sunday 5th June 2022.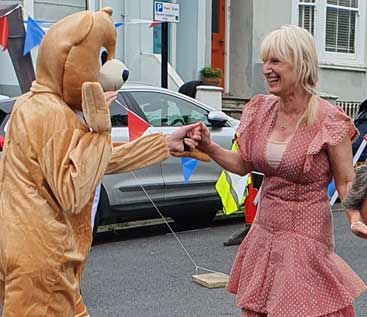 See photos on The Round Hill Community Noticeboard Facebook Group (open to those who live or work in Round Hill).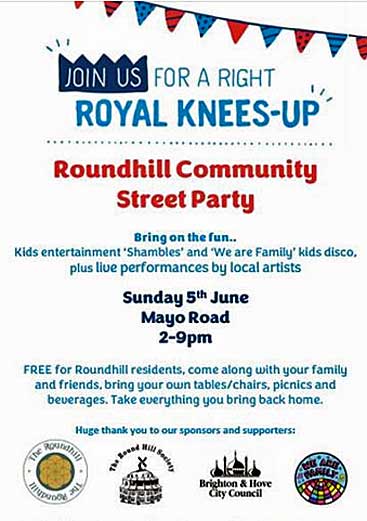 The live musicians were very good as was the music selected by Dom and Chris. The Round Hill pub lent their PA system for the occasion, which worked very well.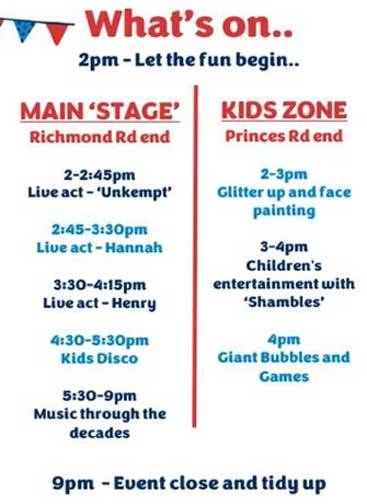 Sally provided a face-painting service for a large part of the afternoon. Part of the success of the event was the invitation to adults and children to organise themselves against a background of entertainment.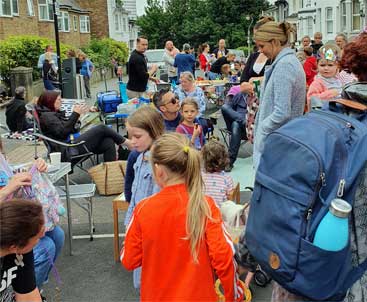 Mayo Road was pretty well filled with small tables at the Richmond Road end and play activities at the other end. A children's entertainer amused his audience through juggling balls and hoops. An ice-cream van turned up (as arranged) in late afternoon.
A lot of dancing was in evidence, including a dancing bear (L-K in costume) and much fun was had among all age groups.
The clearing up operation was faultless assisted by a small quantity of rain which held off until the very end, washing away the coloured chalk which children had used to decorate the road.