The Roundhill Pub
Our local pub re-opened in 2018 as
The Roundhill under Max and Rosi ...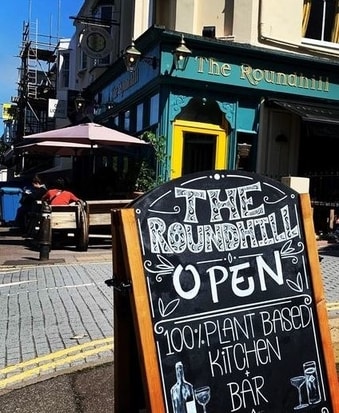 Founded in 2018, The Roundhill Pub quickly became a must-visit destination within Brighton's plant-based eating scene. Famed for its creative fresh food accompanied by its friendly and relaxed atmosphere, The Roundhill Pub is a safe and inclusive space for all to enjoy.
See The Roundhill Facebook site for for latest information on food, drinks and activities to suit a wide number of tastes.