NOT JUST WEEDS
Round Hill residents have been identifying plants growing on pavements and alongside walls to confer positive value on them. Many are beneficial to wildlife (e.g. bees and other insects).
Click here for background to similar projects in other cities. The photos (below) are of plants growing of their own accord (!) ....
in Roundhill Crescent and D'Aubigny Road *
Click on thumbnails to open Andrew Partington's pictures on Round Hill Community Noticeboard Facebook site
(open to RH residents only)
Click on the text links for Wikipedia information
1. willow herb | lesser stitchwort

2. wall barley

3. ivy leaved toadflax

4. mexican fleabane

5. spurge
6. smooth sowthistle

7. hedge mustard

8. sedum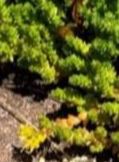 9. cranesbill

10. knotgrass

11. red shank

12. yellow sorrel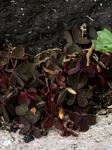 13. companula

14. black medick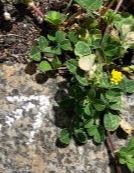 15. herb bennet

16. prickly lettuce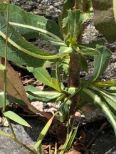 17. herb robert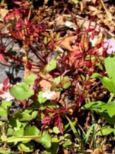 18. nipplewort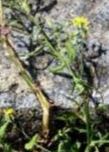 19. long headed poppy

20. yellow fumitory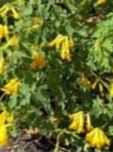 21. green alkanet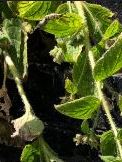 22. purple toadflax

23. dog's mercury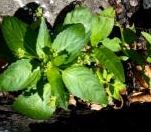 24. ribwort plantain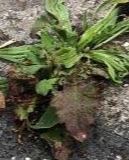 25. mugwort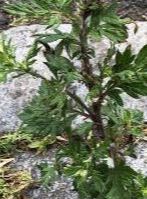 26. pinapple weed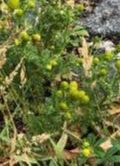 27. researchers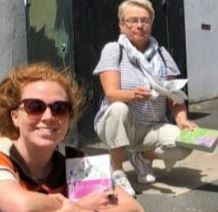 27. researchers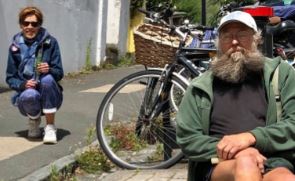 NOT JUST WEEDS background
Not just weeds [The Guardian, Friday 1st May 2020] - Pavement chalking to draw attention to wild flowers and plants in urban areas. One survey of pavements in Sheffield found 183 different plants, another in Cambridge found 186 species on walls. A patch of nettles can be swamped with caterpillars. And bird's-foot-trefoil, a not uncommon urban verge plant, is a food plant for more than 160 different invertebrates.
Also commonly found (pavements & walls)
[The following are mentioned and illustrated in The Guardian article]
Lotus corniculatus, known as bird's-foot-trefoil - an urban verge plant
Taraxacum, known as Dandelions - a lifeline to bees in early spring.
Echium vulgare, commonly known as vipers bugloss or blue weed - pollinated by skipper butterflies, popular with white-tailed bumble bees
Bellis perennis, commonly known as daisy
Portulaca oleracea, also known as duckweed, little hogweed, or pursley
Click here for Princes Road Not Just Weeds