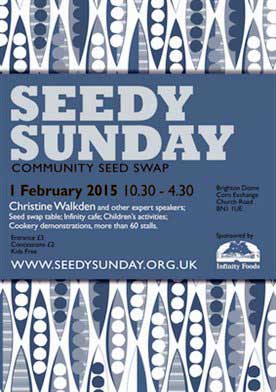 Seedy Sunday
is on 1st February 10.30a.m. to 4.30pm at Brighton Dome Corn Exchange.
Entrance £3 at the door.
Seedy Sunday
is the UK's biggest community seed swap. Click
here
for
the Event's history
.
The event takes place every February in Brighton and Hove, in southern England. Our campaign to protect biodiversity goes on all year.