Conversion of

Marcia's

to residential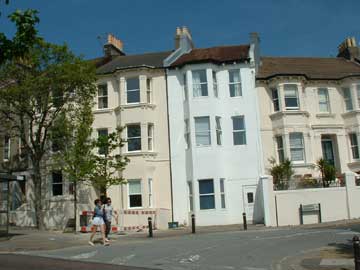 The conversion
to residential accommodation
of the former
Marcia's Hairdressers
involving the ground floor of 9 Princes Crescent has now been completed. Purists might notice that the bays on the ground floor do not line up as they do on the 1st floor. Princes Crescent used to have other shops too, including a Butchers. There have also been other more recent conversions, including a second hairdressers located to the north on Ditchling Road between Shakti Stores and the junction with Princes Road.
All in all, the result of this latest conversion is acceptable and offers a well located home with shops and transport infrastructure on its doorstep.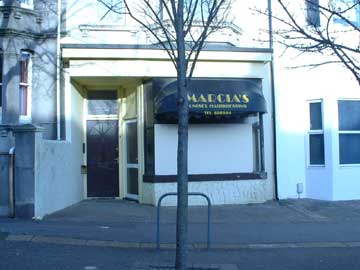 The property had quite a long history as a shop. It is pictured c1950 on page 61 of "Rose Hill to Roundhill: a Brighton Community" (Brighton Books Publishing 2004 ISBN 1-901454-08-8) as The Crescent Hairdressers. It is noted on the same page that before that it was a greengrocers owned by the Jennings family.